As college football revenue skyrockets, debate over more for players changes from if to how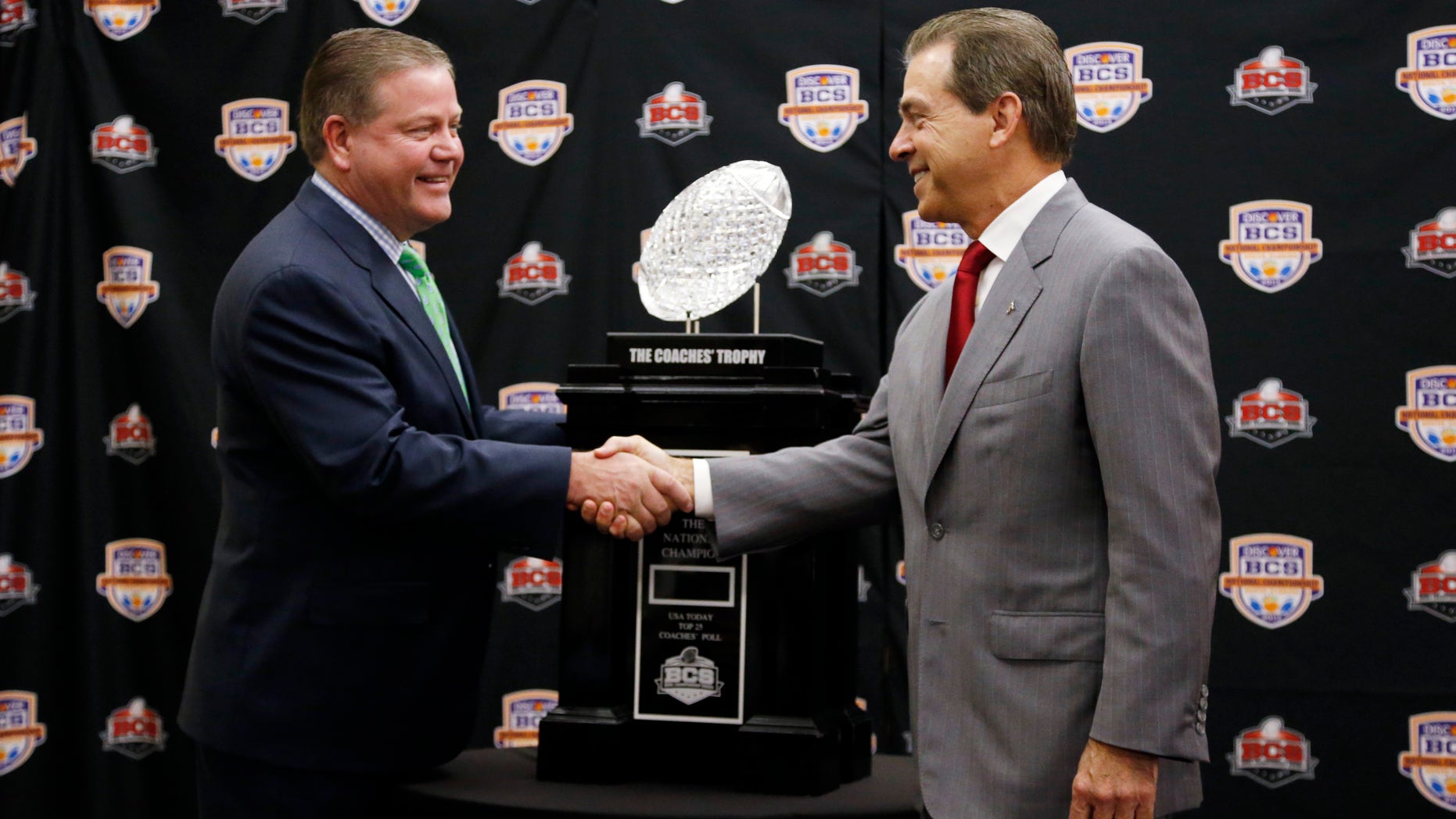 MIAMI – Notre Dame coach Brian Kelly supports an NCAA proposal to give college athletes a $2,000 stipend to cover the cost of expenses not currently taken into account by a scholarship.
And he says he believes it's just a matter of time before stipends are implemented.
The top-ranked Fighting Irish play No. 2 Alabama on Monday for the national championship. Notre Dame will make $6.2 million for playing in BCS title game, to go along with the $15 million a year the school is paid by NBC to televise its home football games.
The current Bowl Championship Series system pumps about $180 million a year into the schools in the school that play major college football. The new playoff system that starts in 2014, will up that figure to about $470 million.
The question is no longer whether to cut athletes a check, it is how best to do that, and NCAA President Mark Emmert is pushing its members to figure it out.