As Albert Pujols Welcomes Daughter, Angels Push for Playoff Spot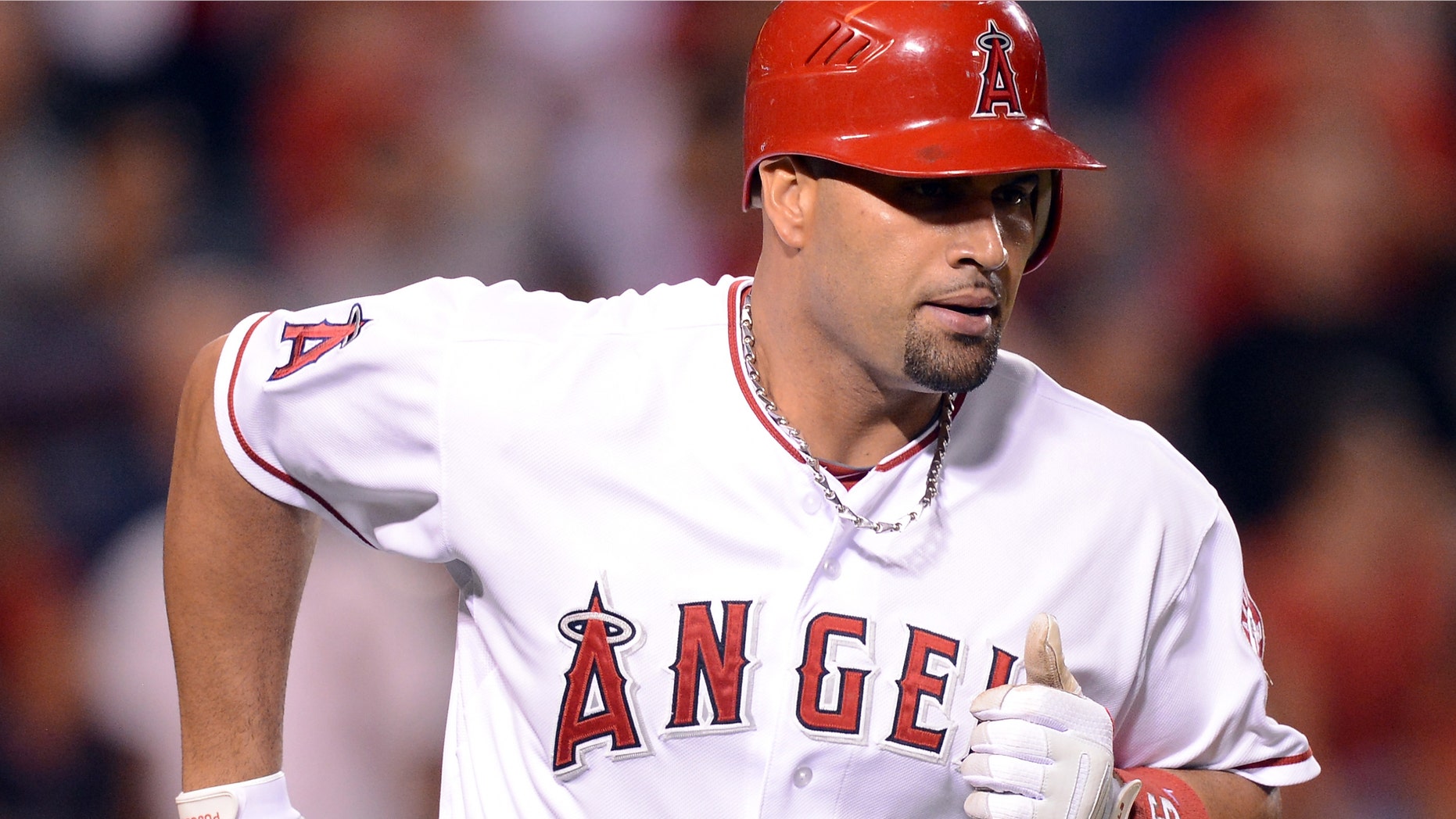 ANAHEIM, Calif. – While Albert Pujols tended to his wife and newborn daughter, his Anaheim Angels teammates continued their fight for the second Wild Card spot in the American League.
On Tuesday the Angels delivered an embarrassing loss to rival and defending AL champions the Texas Rangers.
With their 11-3 victory, the Angels moved up in the AL postseason race.
Dominican shortstop Erick Aybar had three hits and scored two runs for the Angels, who moved within 3½ games of wild card-leading Oakland after the Athletics lost at Detroit. Anaheim also kept pressure on Baltimore, which sits in second place in the AL wild-card standings.
"We're at the point in the year when we just have to win," catcher Chris Iannetta said. "We need to find a way. Texas, Oakland, Baltimore, they're all in the drivers' seat, but we've been on a real good three-week stretch. We just have to keep working."
With eight Angels scoring a run, they had no trouble producing offense in the absence of Albert Pujols, who missed the game to be with his wife who gave birth to the couple's fifth child, Esther Grace, early Sunday morning.
Luckily for Pujols, the Angels were playing a series in Kansas City, where his wife Deidre's parents live. That meant Pujols was able to be with his wife for the birth and then, with little sleep, serve as the designated hitter for his team's series finale at Kauffman Stadium.
Expected to be back in the lineup Wednesday, while the Angels are in the midst of a last minute playoff push manager Mike Scioscia believes "there's no doubt Albert is where he needs to be."
According to ESPN, originally Pujols was not supposed to miss any playing time since the team had the day off Monday.
But as Scioscia said, "Anybody who's ever wanted to get their baby cleared to get out of the hospital, you know sometimes there's things that take some time."
With reporting by the Associated Press.
Follow us on twitter.com/foxnewslatino
Like us at facebook.com/foxnewslatino