Arlovski sad to miss holidays with son, promises mega presents upon return home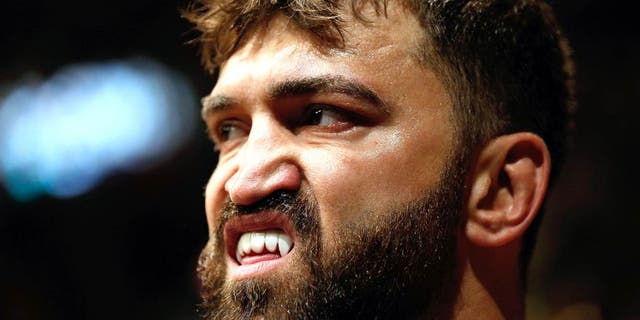 Fighters who compete during the winter holidays give up a lot to entertain us and make a living. Take, for example, UFC heavyweight contender and former champion Andrei Arlovski.
The big man had to admit, recently, that it has been hard to miss so much time with his family because he's been in New Mexico, and now Las Vegas, preparing for his UFC 195 co-main event against Stipe Miocic, Saturday.
If he weren't getting ready to lock himself in the Octagon and do battle, Arlovski told Megan Olivi that he "would be with my family, with my son."
Instead, he missed New Year's eve and Christmas, while in training camp. "I missed Christmas. I missed New Year's. I'm sad, but he understands that this is work for daddy," he continued.
"The Pitbull" already has a plan to try and make it up to his boy, as well, once he gets home to Florida. "When I come back, I'm going to buy a bunch of presents for him," he smiled.
Of course, Arlovski hopes that Saturday he'll get to spoil Miocic's 2016 start. Though he wants to walk away with a win and a title shot, Arlovski still has a great deal of respect for the fire fighter Miocic, however.
"I have a lot of respect for him," he admitted.
"He's very dangerous and it's going to be a tough fight for me."