Arizona wants to make Paul Goldschmidt a Diamondback for life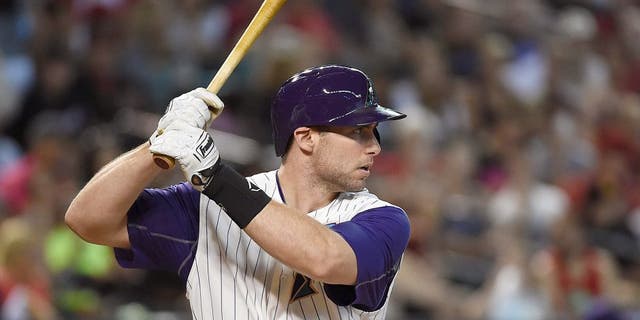 Paul Goldschmidt is under the Arizona Diamondbacks' control until 2019, but if all goes according to plan, he'll be with the team for the remainder of his MLB career.
General manager Dave Stewart told CBS Sports that he and the D-backs' front office are considering a deal that would extend Goldschmidt's contract.
"We want to make him a lifetime Diamondback," Stewart said.
The 27-year-old first baseman, who currently leads the NL in RBI, batting average, and on-base percentage, has been Arizona's best hitter for the better part of the last four seasons.
Under Goldschmidt's current contract, he will become a free agent at 32.
He is currently on pace to have one of his best seasons at the plate this year, hitting .340/.456/.583 with 22 home runs and 83 RBI through 113 games.
(h/t CBS Sports)