Arizona State honors Pat Tillman, other veterans with 'Brotherhood' jerseys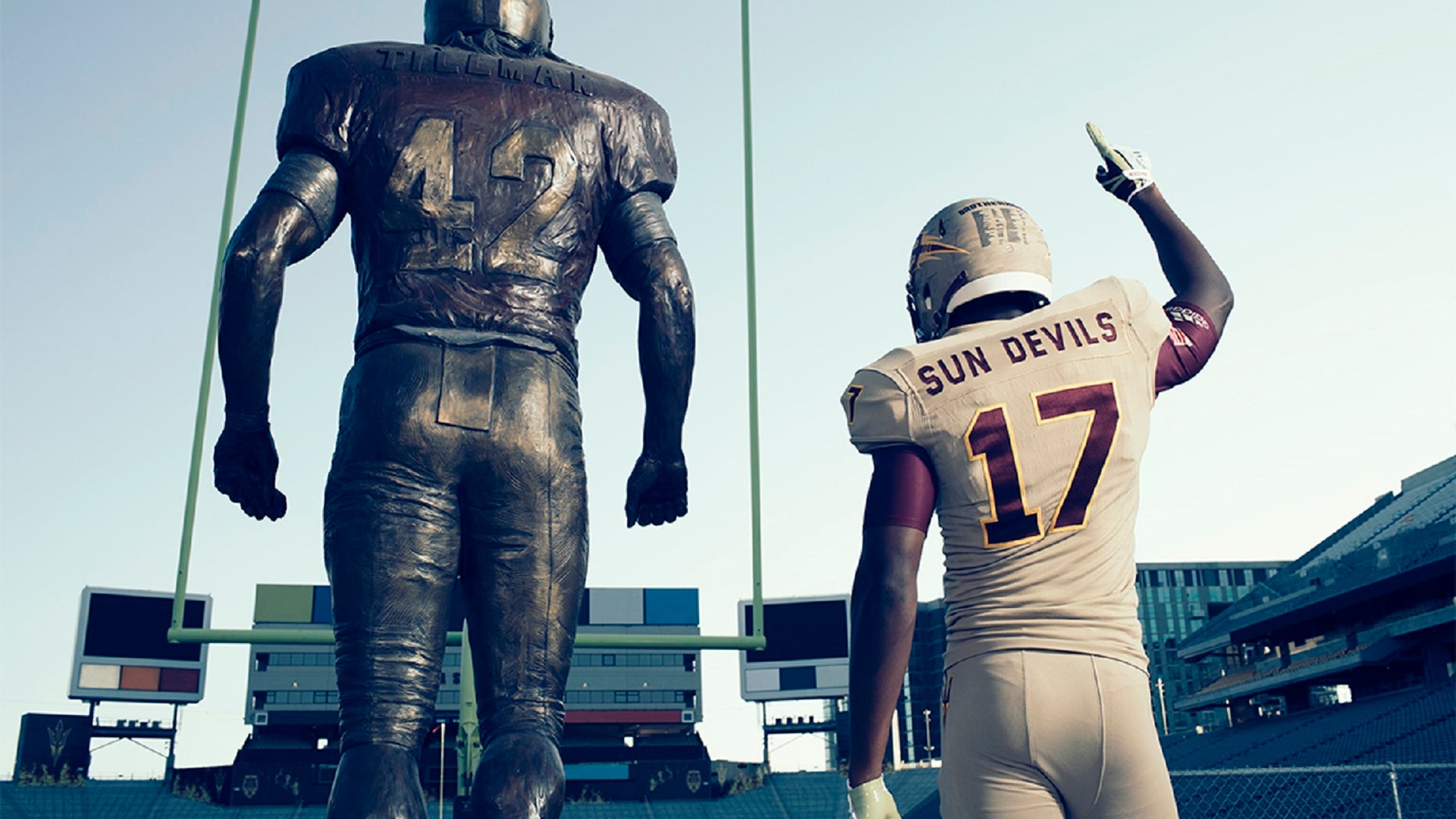 Adidas and the Arizona State University (ASU) football team have collaborated on a design for new "Brotherhood" uniforms to honor fallen alumni Pat Tillman of the U.S. Army and other veterans.
The uniforms, which will be worn by the team in their game on Nov. 4 against Colorado, have several different designs that honor the military and Tillman, Adidas announced Monday on their website.
Tillman left his mark on ASU history during his time as a Sun Devil, including an appearance at the 1997 Rose Bowl, the website said. In 2002, he was playing professionally in the NFL for the Arizona Cardinals when he decided to enlist in the U.S. Army.
ARMY CAPT. GARY ROSE, RISKED HIS LIFE TO SAVE OTHERS IN VIETNAM WAR, AWARDED MEDAL OF HONOR
Tillman was killed in 2004 while serving in eastern Afghanistan with the 75th Ranger Regiment.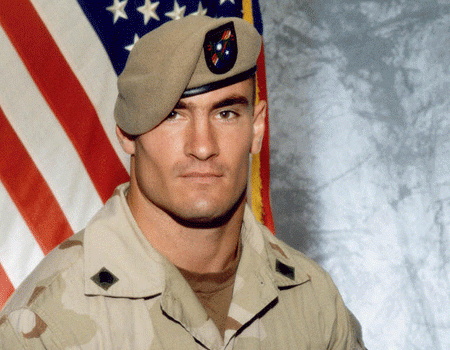 Some of the design elements include using a tan color to represent Army fatigues as well as recreating the style and font of lettering on the jerseys to be similar to those worn during Tillman's 1996-1997 Rose Bowl season, the company said.
The helmets also have the word "Brotherhood" inscribed on the back, with the names of all players and coaches in the ASU squad who were or are currently serving in the military.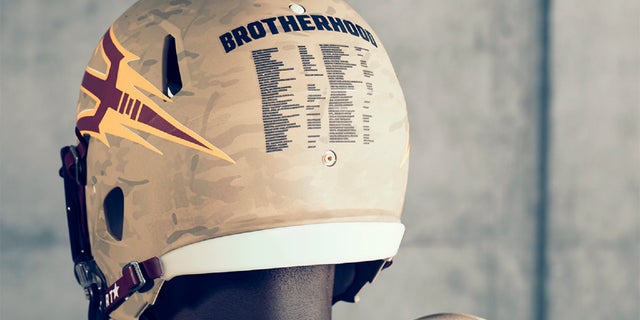 The jerseys will be for sale with a portion of the proceeds going towards the Pat Tillman Foundation, which "invests in military veterans and their spouses through academic scholarships-building a diverse community of leaders committed to service to others," the website said.