Argentina coach Sabella says team is practicing penalty kicks ahead of Switzerland match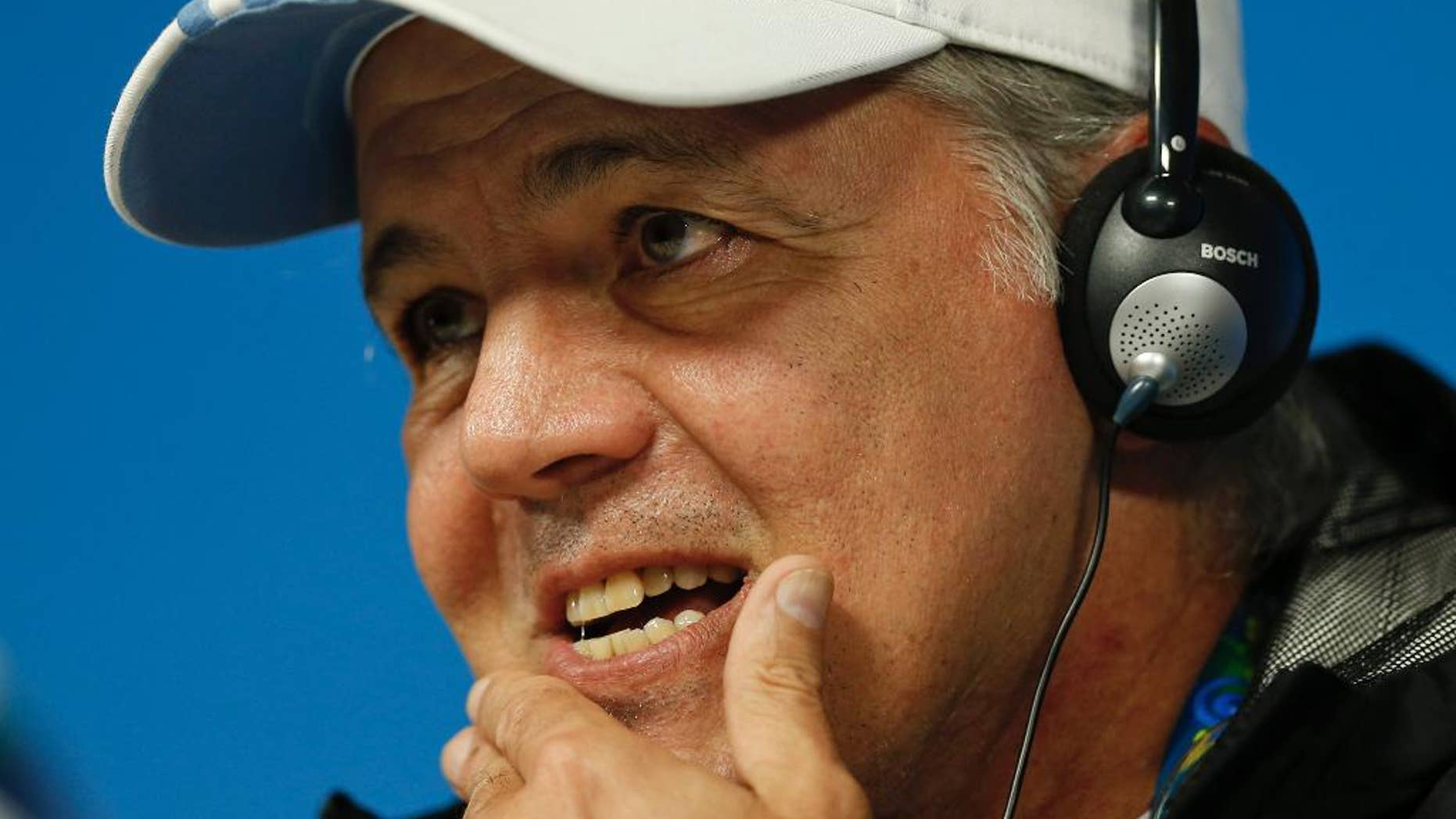 SAO PAULO – With two World Cup matches already decided in shootouts, Argentina coach Alejandro Sabella says his team has been practicing penalties ahead of its game against Switzerland.
Sabella says his players have been shooting spot kicks "in an informal way," though he added that doing it in practice is very different from doing it in front of tens of thousands of spectators with the team's World Cup survival at stake.
The coach says mental strength and character will be crucial to advancing, adding "a gram of brains weighs more than a kilogram of muscle."
Argentina won all three of its group matches with captain Lionel Messi scoring four of the team's six goals.