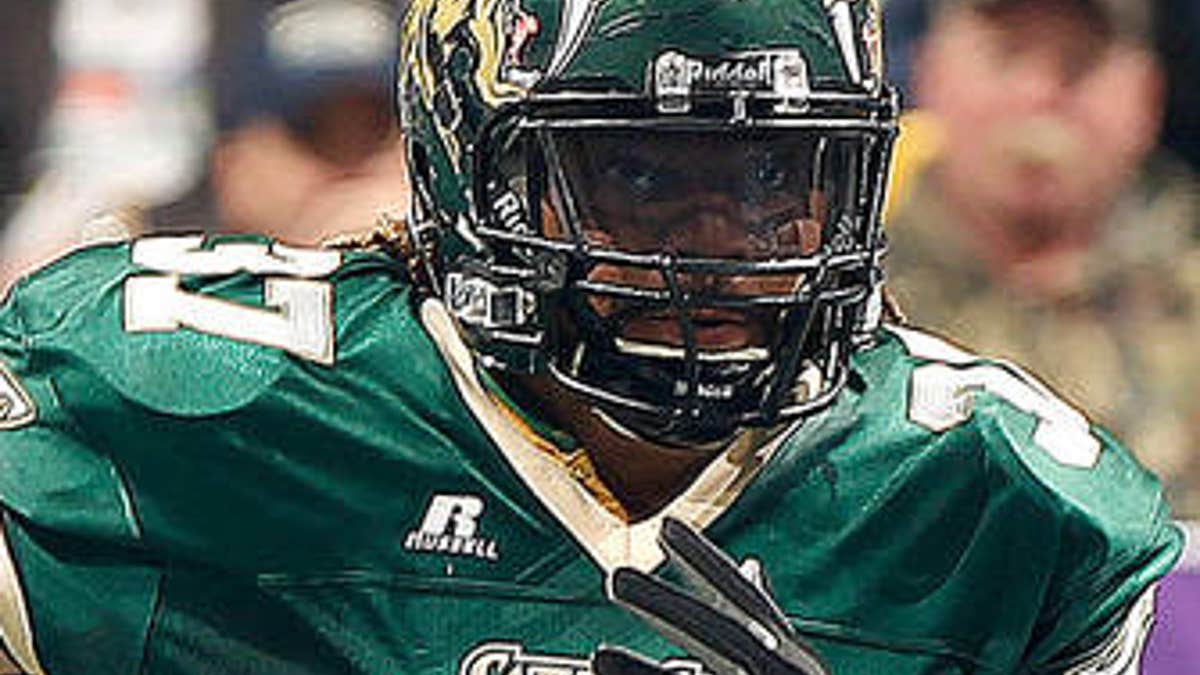 Johnie Kirton, a fullback with the San Jose SaberCats of the Arena Football League, has died in Northern California, the team announced Tuesday. He was 26.
The San Jose (Calif.) Mercury News reported Kirton was found dead in a Santa Clara hotel room.
A cause of death was not released, but the Mercury News reported that Santa Clara police said there was no indication any crime had occurred in connection with the case.
"We're just stunned," Mark Grieb, the SaberCats' quarterback, told the Mercury News on Tuesday. "One minute you're playing with a guy and then the next you hear that this has happened."
Grieb told the Mercury News a teammate discovered Kirton's body after receiving a call from Kirton's girlfriend. She was concerned about Kirton and asked the teammate to look in on him.
SaberCats owner and head coach Darren Arbet called Kirton, who scored the game-winning touchdown on Saturday for San Jose against Chicago, a "great team guy and hard-nosed player."
SaberCats players will honor Kirton's memory by wearing stickers on their helmets with his number 37 in their game Saturday against the Milwaukee Mustangs.
Kirton also played for the Chicago Rush and the Arizona Rattlers during three seasons in the AFL. He played in college at the University of Washington and was a team captain in 2008.
Rattlers coach Kevin Guy told the Arizona Republic that Kirton's 2-year-old daughter and grandparents live in the Phoenix area.
-- The Associated Press contributed to this report.