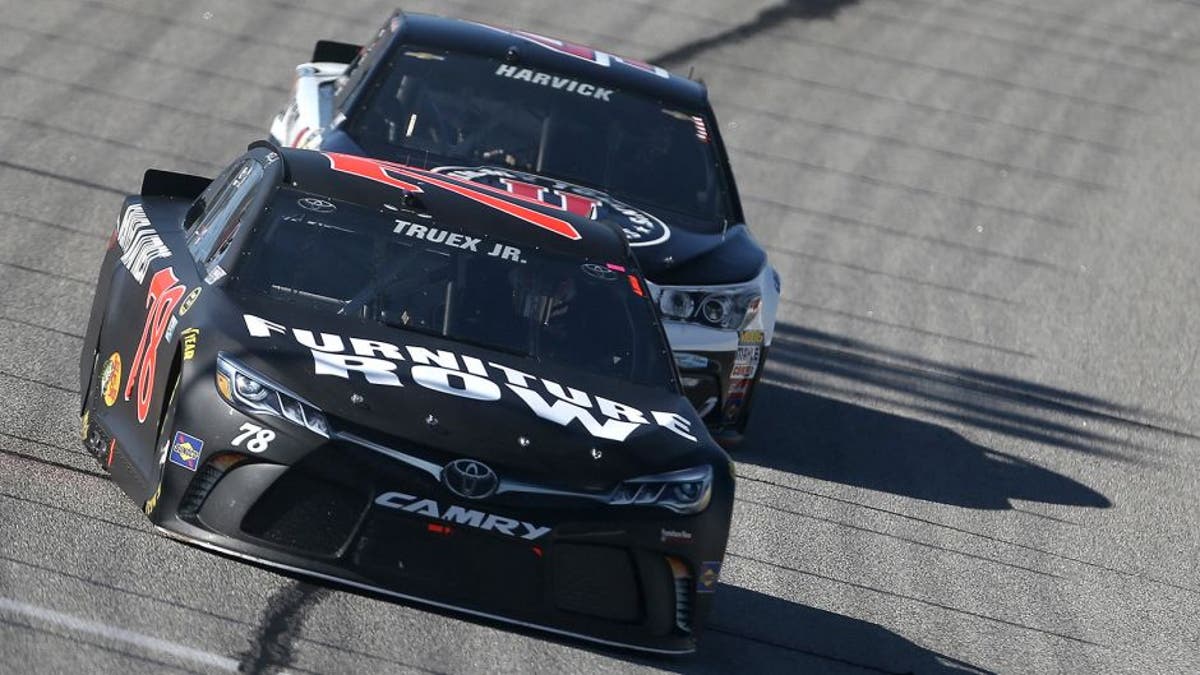 Furniture Row Racing has withdrawn its appeal of the suspension on Martin Truex Jr. crew chief Cole Pearn, the team announced Tuesday.
Team president Joe Garone made NASCAR aware of the team's decision after meeting with NASCAR officials in an effort to seek clarity on the reasoning behind the P3 penalty.
NASCAR announced last Wednesday that Pearn would be suspended for one race and fined $50,000, and that Truex and the team would be stripped of 15 driver and owner points, respectively, for a roof-flap violation discovered in pre-race inspection at Atlanta Motor Speedway. It was the team's second roof-flap violation in as many weeks after an issue during qualifying for the Daytona 500 resulted in Pearn being placed on probation through the end of the year.

After being allowed to work last weekend's race in Las Vegas while the appeal was pending, Pearn will be replaced atop the No. 78 pit box this weekend at Phoenix International Raceway by former Furniture Row crew chief and garage area veteran Todd Berrier, who is now the director of fabrication at Joe Gibbs Racing.
"Being able to secure the services of Todd for Phoenix was an incredible and selfless gesture by Joe Gibbs Racing," said Garone in a team release. "We are very proud to have a technical alliance with Joe Gibbs Racing and are deeply grateful for its quick response to offer assistance. I also want to thank Todd. He has plenty on his plate and to go the extra mile to help us out is appreciated by everyone at Furniture Row Racing."
Berrier was the crew chief for the single-car team from Denver, Colorado from July 2012 through the 2014 season while Pearn was the team's lead race engineer. Berrier and Pearn also worked together at Richard Childress Racing and JTG Daugherty Racing.
"I don't see this being anymore than a seamless transition of Todd taking over the crew chief role for one race," said Garone. "Todd knows our system very well. He has worked with Martin, Cole, the majority of our crew and Toyota."