AP source confirms Sabres pick up part of Vanek's salary in trade to Islanders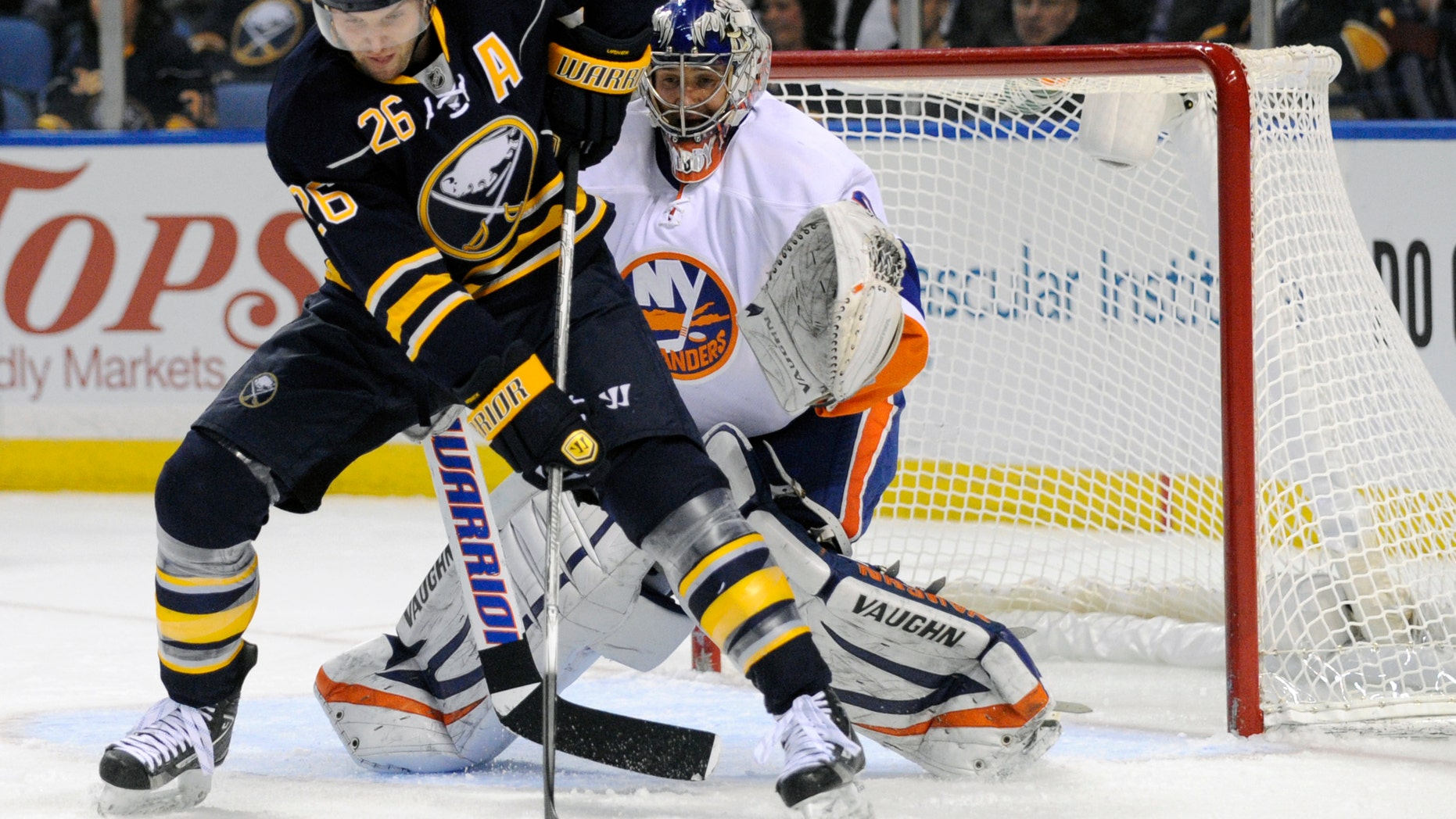 BUFFALO, N.Y. – A person familiar with the details of the trade has confirmed to The Associated Press that the Buffalo Sabres agreed to pay about a fifth of forward Thomas Vanek's salary in dealing him to the New York Islanders.
The person said, the Sabres are on the hook for 19.5 percent of what's left of the $6.4 million Vanek is still owed in the final year of his contract. The person spoke on the condition of anonymity Tuesday because neither team revealed this detail as being part of the trade.
Canadian-based SportsNet.ca first reported Buffalo was picking up part of Vanek's salary earlier in the day.
In exchange for trading their top scorer to the Islanders on Sunday, the Sabres acquired forward Matt Moulson and two draft picks.