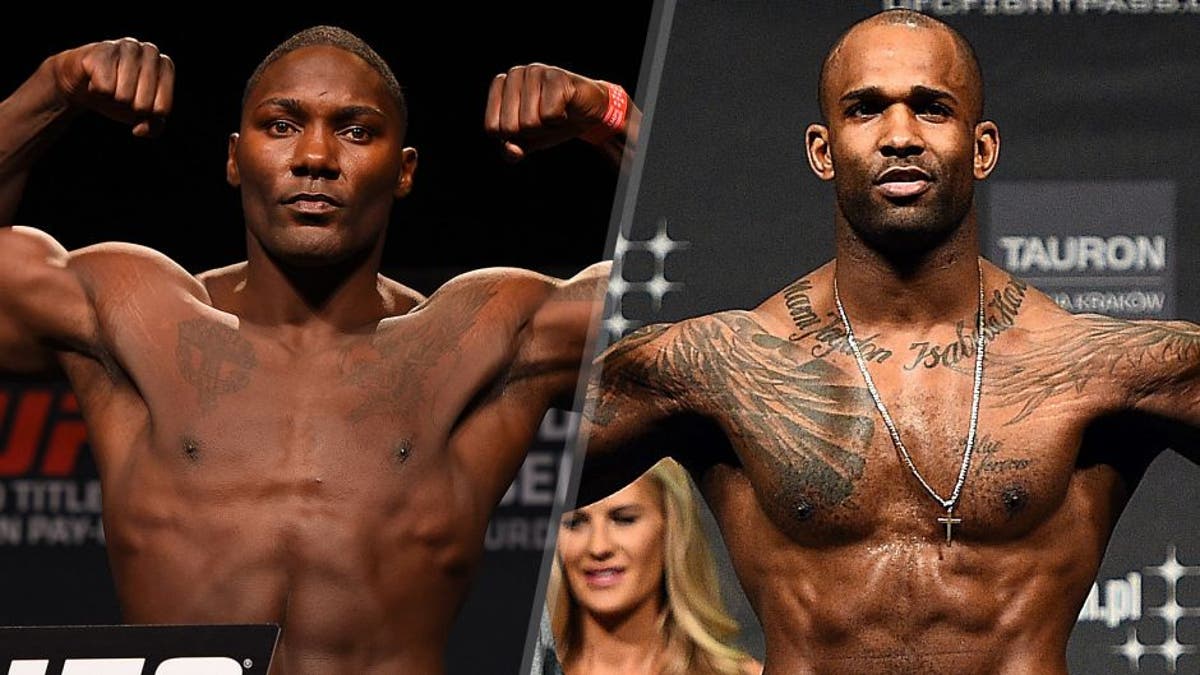 A major change has been made to the upcoming UFC 191 fight card as former title contender Anthony Johnson will now meet heavy-handed striker Jimi Manuwa instead of Jan Blachowicz on the main card from Las Vegas on Sept. 5.
UFC officials confirmed the change following a report from ESPN.
Johnson was set to face Blachowicz after the UFC 191 fight card was announced just a couple of weeks ago.
The fight was met with a resounding thud considering Johnson was fresh off a title fight against Daniel Cormier and Blachowicz only had two UFC fights under his belt, the latest of which was a loss.
The UFC was listening and decided to go with Manuwa, who actually defeated Blachowicz in his last fight, in a new fight announced for the card on Thursday.
Manuwa is 15-1 in his MMA career with his lone loss coming to current top ranked light heavyweight contender Alexander Gustafsson. Manuwa also has 14 finishes in 15 career wins, which makes the fight with Johnson even more exciting considering both fighters are well known for their knockout heavy style.
Johnson vs. Manuwa will take the one of the main card slots on the UFC 191 fight card headlined by flyweight champion Demetrious Johnson against John Dodson. Blachowicz is expected to stay on the card against a different opponent that will be announced at a later date.