Another Plaxico Burress? Ex-NFL WR Josh Morgan accidentally shoots himself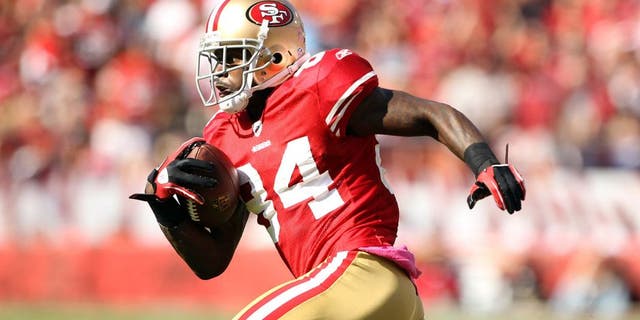 Plaxico Burress, you now have some company.
Former NFL wide receiver Josh Morgan reportedly shot himself in the leg while cleaning a gun, according to TMZ.
TMZ Sports has learned ... cops in Virginia responded to a report of a man with a self-inflicted gunshot wound around 9 PM on January 31st.
We're told Morgan claimed he was cleaning the weapon when it accidentally went off ... leaving him with non-life threatening injuries.
He was hospitalized and we're told he'll be okay -- but now he's got a new set of problems because he's been charged with misdemeanor reckless use of a firearm and has a court date in March.
A rep from Morgan's camp tells TMZ Sports ... "He's fine. It was a simple accident."
Morgan, 30, played in the NFL for seven seasons, his last was 2014. Over that time, he had 209 catches for 2,558 yards for 12 touchdowns while playing for the 49ers, Redskins and Bears.
Burress, who caught the game-winning touchdown pass in Super Bowl XLII for the Giants, in Nov. 2008 shot himself in the leg in a Manhattan night club and as a result served a 21-month prison sentence on weapon's possession chargers.
Burress was again in the news recently, pleading guilty for tax evasion. He is awaiting sentencing.
(H/t NJ.com)