Another CB is going after Steve Smith Sr.: 'Who was trash today?'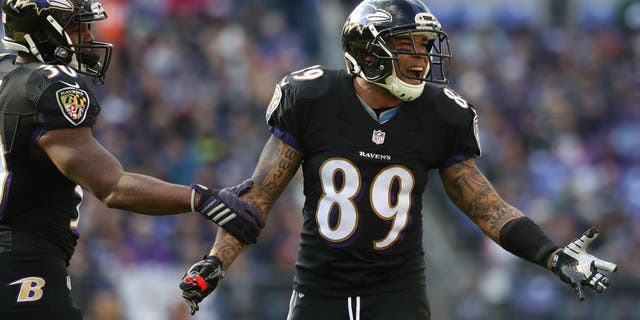 It's become a regular occurrence for a cornerback to rip veteran wide receiver Steve Smith Sr. First it was Jalen Ramsey, then Cowboys rookie Anthony Brown followed suit after Dallas beat the Ravens.
Now, a corner with a bit more experience is going after Smith. Dre Kirkpatrick of the Bengals had Smith come into his area often on Sunday as the 37-year-old receiver was limited to just four catches for 20 yards.
"Eighty-nine said I was trash," Kirkpatrick said of Smith, via the Baltimore Sun. "If I'm trash, what did he do today? [Expletive], clean that up. Who was trash today? He said what he had to say last year. I just wanted to let him know, am I trash now? Eighty-nine looked to trash me, but he didn't do anything."
The Bengals obviously put together a solid game plan to shut down the Ravens' best target. Unfortunately, it wasn't enough to get them a win. Baltimore still beat Cincinnati 19-14 despite Smith's lackluster outing.
Smith didn't put up big numbers on the stat sheet, but he did nearly cost the Ravens some points. In the first quarter, he was flagged for head-butting Vontaze Burfict, who flopped to the ground to sell the penalty. It cost the Ravens 15 yards -- nearly Smith's receiving total -- but Justin Tucker nailed a 52-yarder, as he typically does.
After the game, Smith declined to talk to reporters. Perhaps we'll get a response to Kirkpatrick sometime this week because more often than not, he has something to say.