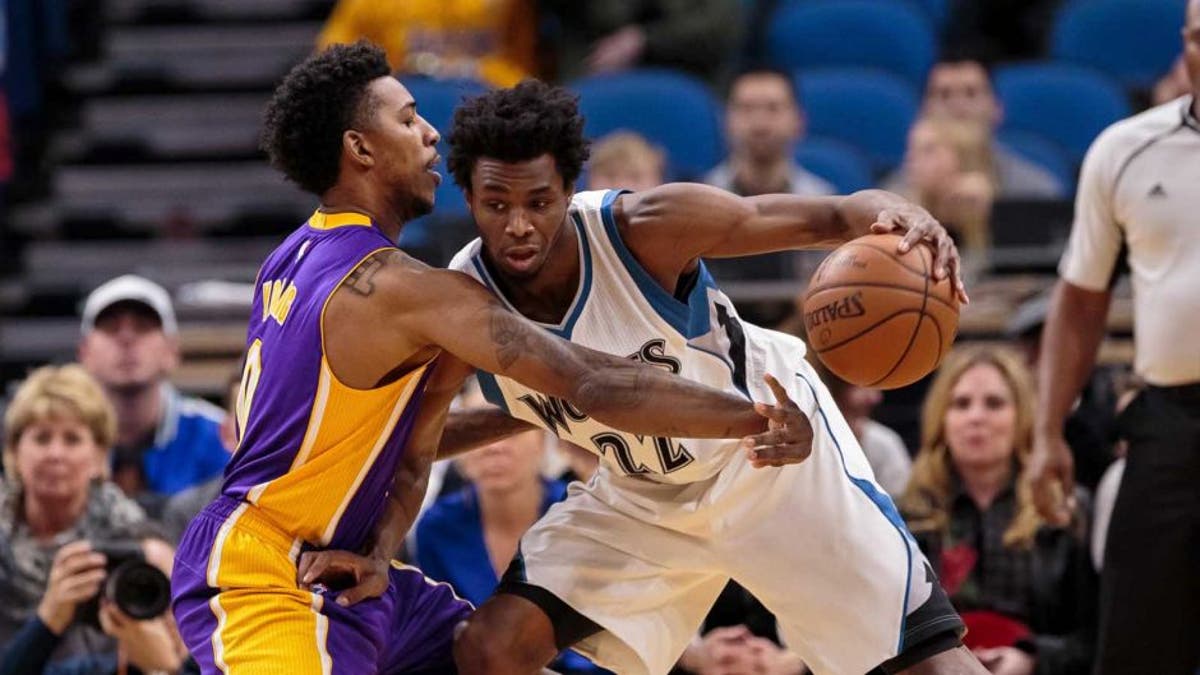 Andrew Wiggins isn't the first name to come to mind when thinking of the best young wing players in the league, but the Minnesota Timberwolves' 21-year-old rising star reminded us all Sunday why he was taken with the No. 1 pick two years ago.
Wiggins put on a show at the Lakers expense, scoring a career-high 47 points in Minnesota's 125-99 win. Virtually everything was working for Wiggins, who finished 14-of-21 from the floor and 17-of-22 from the line.
Wiggins scored 25 of his 47 before halftime. He also matched the point total of the Lakers starters, a group led by Julius Randle's 14 points.
So what did Wiggins get for his heroics?