Andre Roberts earns Redskins' Salute to Service Nomination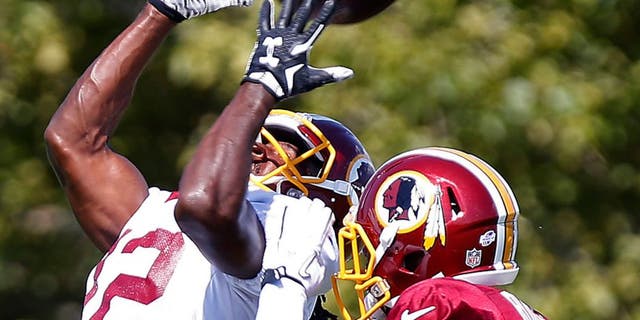 Redskins wide receiver Andre Roberts was honored on Wednesday. Geoff Burke USA TODAY Sports
Washington Redskins wide receiver Andre Roberts was selected as Washington's nominee for the Salute to Service award. Roberts hosts five football camps for children of military members.
The NFL and USAA will choose a winner from its 32 nominees who shows a commitment to supporting the military community. He will be honored at the league's annual awards show on Feb. 6.
Roberts is no stranger to the armed services himself -- he was raised in a military family and attended The Citadel.
"Both my parents were in the Army. It was an easy avenue for me to get into, especially coming from The Citadel," Roberts said, per CBS DC. "It doesn't matter if they're military or not, but being part of that family and understanding what some of these kids have to go through, with moving and losing parents, it's a blessing to be able to work with them."