Anderson Silva wants to fight Conor McGregor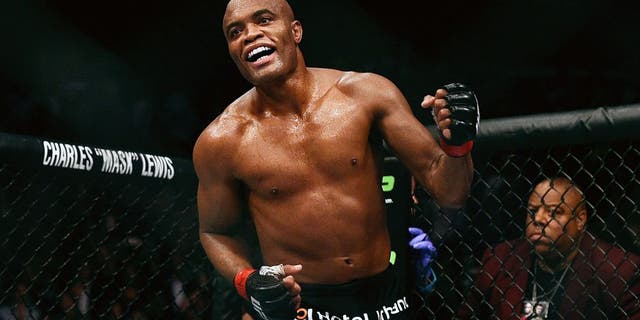 Anderson Silva knows that his days chasing UFC gold are all but over, so the former champ has his eyes set on fights against guys who will challenge him mentally and physically.
And one of those guys happens to be UFC featherweight champion Conor McGregor.
Speaking with Brazilian outlet Combate, confirmed that he is, indeed, interested in a fight with McGregor and explained his rational:
As fun as that fight would undoubtedly be, it's unlikely to happen. And if it does, Silva will be so far out of his prime, it likely wouldn't do either fighter much good.
Silva is currently on the wrong side of 40 and is winless in his last four fights, including a No Contest against Nick Diaz where he tested positive for PEDs. He lost a decision to Michael Bisping in his last outing, so it's obvious why he wants to tackle those foes ago.
For McGregor, he is coming off his first loss inside the Octagon, a second-round submission to Nate Diaz at UFC 196. While Silva asserts that the loss doesn't hurt McGregor's career at all, it surely is a setback as the Irishman was on the cusp becoming the first fighter to hold two UFC belts, simultaneously, until the loss to Diaz, who is two fights removed from a loss to champ Rafael dos Anjos, derailed that plan.
Not to mention, McGregor has a couple featherweight contenders waiting in the wings and a host of competitive and intriguing lightweight bouts on the horizon if he chooses to permanently make the jump to 155.
So would it be fun to watch Silva and McGregor fight at a potential catchweight of 170 pounds, a weight Silva hasn't competed at since PRIDE and where McGregor suffered his first UFC loss? Probably, and it'd surely sell a lot of PPVs. But is it likely? Probably not