Amidst flooding, South Carolina carries on with practice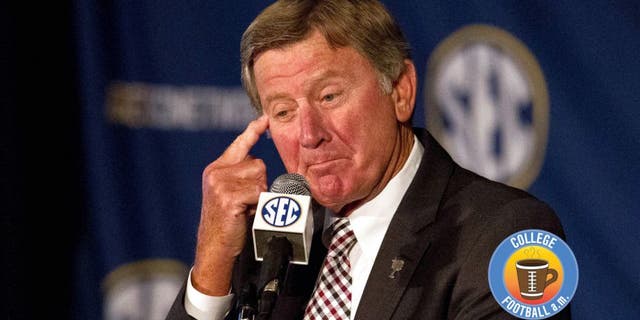 NEWYou can now listen to Fox News articles!
On a day which saw the South Carolina-LSU contest moved from Columbia to Baton Rouge, Steve Spurrier's team carried on with their preparations for the game.
The health of signal-caller Lorenzo Nunez has been a question mark. The true freshman out of Georgia suffered a shoulder injury during last week's loss to Missouri. According to Spurrier, he should be fine to play against the Tigers.
"He should be OK by Saturday. Healthy enough to start? That's not a decision we have to make [Wednesday]," said Spurrier. "Hopefully he can play a whole lot. We need him out there."
The injury news is also positive on Alan Knott and Brandon Wilds. Both starters at the beginning of the year, each has been plagued by injury for the duration of this campaign. Knott's potential availability will surely help matters up front along the offensive line. Freshman Zack Bailey filled in admirably for Knott, and will see time regardless.
"[Bailey] is definitely going to play, no doubt. Zack brings a lot of good tools to us," said offensive line coach Shawn Elliott. "I think we'll definitely see him in the rotation going forward. Whether it's at right guard, left guard or center, he's a force to be reckoned with."
Wilds' rib injury is still somewhat of a concern. While he isn't fully healthy, his appearance in the South Carolina backfield will be a welcomed sight.
Wilds feels the injury "from a breath to a turn. Anything." Additionally, it's felt when "reaching over and lifting something. I'm just rehabbing, getting treatment every day. There's a couple of ways of getting my muscles back together. So it's getting better," said Wilds.