Amazin'! Mets' Murphy breaks postseason HR record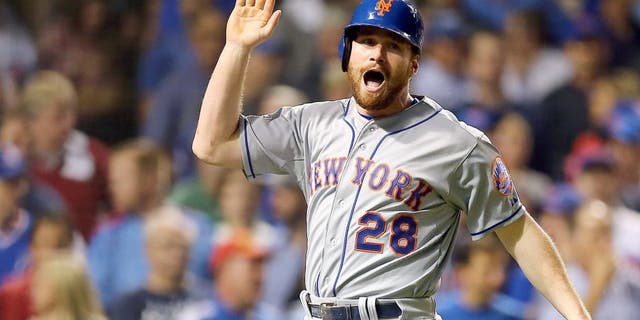 Another postseason game, another home run from New York Mets second baseman Daniel Murphy -- and this one was particularly historic.
In the eighth inning of Game 4 of the NLCS between the Mets and the Chicago Cubs on Wednesday, Murphy hit his seventh home run of the postseason, crushing a two-run shot to almost the exact same spot in center field as he did in Game 3.
Your browser does not support iframes.
Murphy's performance marks the sixth-consecutive game in which he has homered, which grants him the all-time record for most consecutive postseason games with a home run.
The 30-year-old infielder is now tied for fourth on the all-time list alongside Troy Glaus (2002), Melvin Upton (2008), and Jayson Werth (2009) for most homers in a single postseason.
Murphy also had three other hits at Wrigley Field on Wednesday night, which boosted his postseason stats to .421/.436/1.026 with seven home runs and 11 RBI in nine games.