Alves surprised by support after racist taunt with banana, slams 'backward' Spain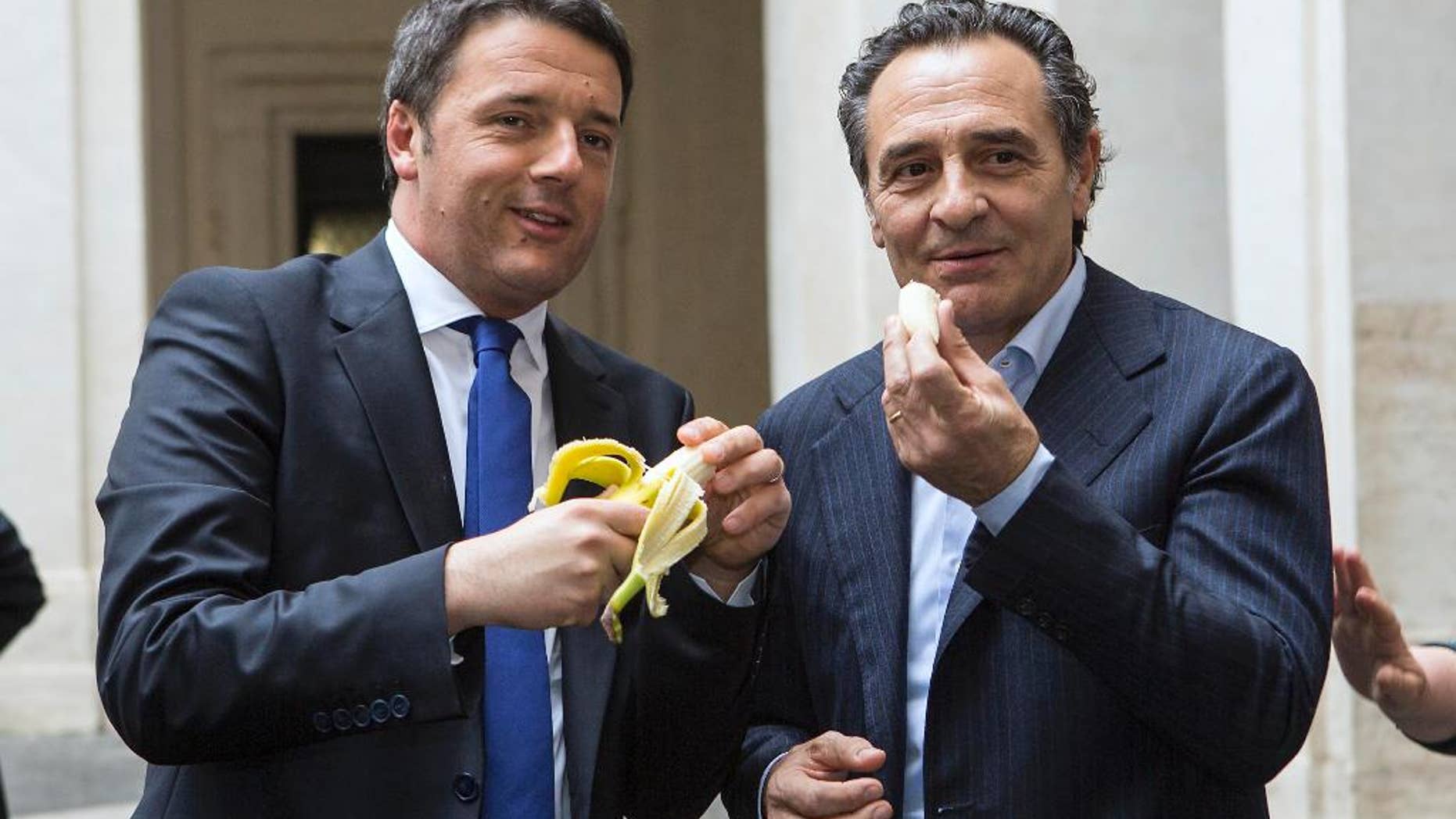 MADRID – Barcelona defender Dani Alves is grateful for the support he's received since a spectator threw a banana at him during a match.
However, he called Spain "backward" in its fight against racism.
Alves, a Brazilian who is black, was ready to take a corner during a Spanish league match Sunday when the Villareal fan threw a banana at him. Alves picked it up, peeled it and ate some of it before throwing the rest aside.
Soccer players, celebrities and politicians flooded social media sites with pictures of themselves eating bananas in support of Alves.
The player told Brazil's Radio Globo he "was just trying to use a positive attitude to counter a negative attitude."
Alves says he'd like to post the Villarreal spectator's picture on the Internet to shame him.