Allmendinger finishes 19th in IndyCar debut; Penske advises him to 'learn, learn, learn'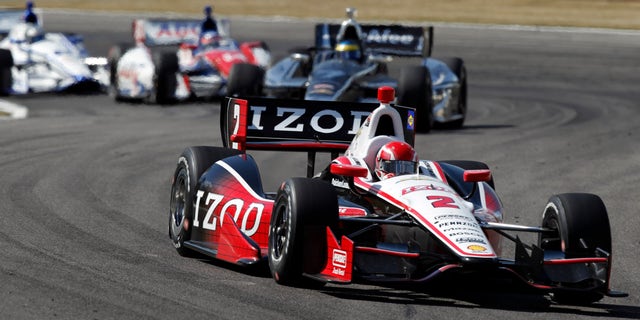 BIRMINGHAM, Ala. – AJ Allmendinger's comeback to open-wheel racing stalled briefly on pit road.
Allmendinger still left his IndyCar Series debut at Barber Motorsports Park apparently considerably more bothered by the performance than team owner Roger Penske. He ran seventh much of the way in Sunday's Indy Grand Prix of Alabama but finished 19th after his Team Penske Chevrolet stalled on the final pit stop.
Penske encouraged with the driver he gave a second chance after firing him last summer when Allmendinger failed a random NASCAR drug test
The owner radioed Allmendinger late in the race urging him to: "Finish this and just learn, learn, learn." Penske told him he was doing fine.
Before the race, Penske said Allmendinger would run in the NASCAR race in Richmond for Phoenix Racing and might get another IndyCar race at Detroit.