ALL-STAR: Waltrip Wants More Pointless Races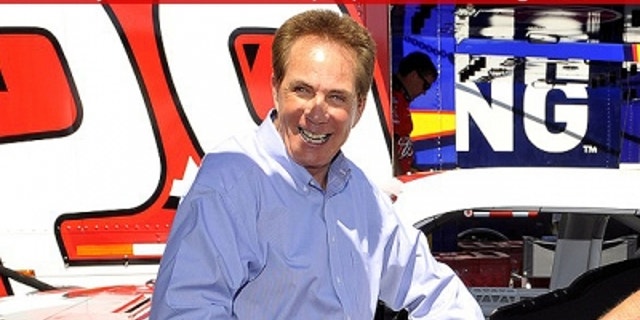 Three-time NASCAR Sprint Cup champion and current FOX and SPEED television analyst Darrell Waltrip has never been shy about voicing his opinion.
And Tuesday he served up another stunner, saying NASCAR should add multiple non-points races to the Sprint Cup schedule beyond the Daytona Shootout and the Sprint All-Star Race.
"It's just my opinion, but I think they (NASCAR) ought to have a non-points race at least once a month," Waltrip said during a Concord, N.C., appearance announcing plans for Tony Stewart's June 6 Prelude To The Dream dirt late-model race at Eldora Speedway in Rossburg, Ohio.
"I think every month, they should have one race somewhere where they don't pay any points," Waltrip said. "Let the guys do what they like to do, and that's get out there and shake it up and rub and push and kind of be aggressive with each other."
According to Waltrip, NASCAR's current points system, which penalizes bad finishes much more than it rewards good ones, inhibits the drivers from being as bold as they could — and should — be on the track.
"The points, as such, keeps you so kind of restricted and kind of always hanging over your head," said Waltrip. "And no matter what you do in the car, it's always like, 'How many points did I get or lose or how many points did I gain?' And when you're racing that way, it takes some of, I think, the excitement away from it, some of the competition away from it."
Where to do it?
"Maybe Talladega. It would be a good place to not have any points," Waltrip suggested. "I think the guys, I know they'd race differently. I just feel that way. We get so involved with the points ... it just seems like every now and then — maybe not every month — but every now and then it would be fun."
And for the current Sprint All-Star Race, Waltrip had another suggestion: Let the crew chiefs have at it, by removing some of the rulebook restrictions and make the race wide open in terms of equipment.
"I think they should have a special car for the All-Star Race, and I don't mean paint jobs," Waltrip said. "Come over here and the engine size is right and it weighs right and it's got the tires on the right sides that they belong on, and let everything else kind of take its course."
Waltrip thinks it would make the already spirited race even better.
"It'd be fun," he said. "It would be amazing to see what these guys could come up with, and I think that would make the All-Star race even that much more ... it's special now, it's a great night. It's fun to see these guys go out and race for just money, but by the same token, it'd be fun to have an All-Star car. That'd be pretty cool."
Tom Jensen is the Editor in Chief of SPEED.com, Senior NASCAR Editor at RACER and a contributing Editor for TruckSeries.com. You can follow him online at twitter.com/tomjensen100.