ALL-STAR: Keselowski Poised To Break Out?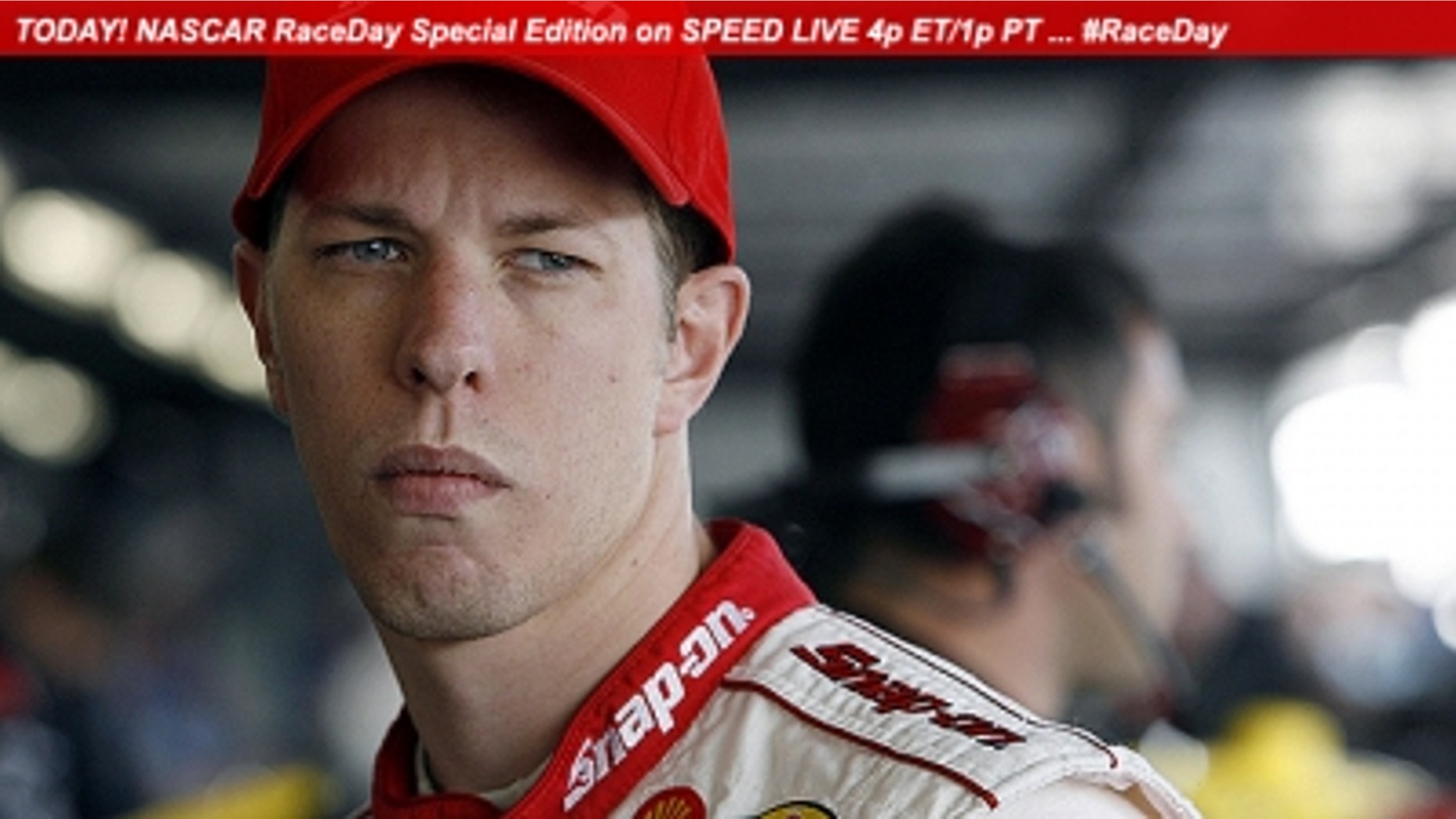 Tonight's Sprint All-Star Race at Charlotte Motor Speedway is one of NASCAR's biggest nights, an event that shines a bright spotlight on raw speed, aggressiveness and drivers willing to take risks.
For some drivers, winning the All-Star event can put you on the map, and for the stars of the sport, it can cement their resumes and reputations.
Brad Keselowski, driver of the No. 2 Penske Racing Dodge, has spent 2011 and the first part of this season establishing himself as a top-line NASCAR Sprint Cup driver.
Since the start of the 2011 season, a span of 47 points races, only reigning series champion Tony Stewart has won more races (seven) than Keselowski, who is tied with Kyle Busch at five wins each.
Off the track, Keselowski's popularity has exploded, too. As of 7 a.m. ET on All-Star race morning, he had more than 263,000 followers on Twitter, and Friday at Charlotte Motor Speedway NASCAR chose Keselowski as one of two drivers to showcase when introducing its new partnership with Twitter.
Combine the on-track success with social media savviness, his strong opinions and engaging personality, and Keselowski has the potential to be a true star in the sport, something that few drivers ever become. The key word here is potential.
"He's sort of at a threshold, maybe a crossroad," said FOX and SPEED television analyst Darrell Waltrip of Keselowski. "He's got the talent, he's got the good car. I love his crew chief, Paul Wolfe. They've got good chemistry. You just have to watch somebody like that and see how he's going to mature from here. Obviously, he's won some races, done some pretty cool things in the cars."
Team owner Roger Penske, as astute a judge of talent as there is, is sold on Keselowski. "I wouldn't trade him for anybody right now," Penske said earlier this month, after Keselowski became the first Penske driver to win at Talladega in 40 years of trying.
For his part, Keselowski understands that being successful in this sport requires getting it done on the track and off the track.
"They drive each other," Keselowski said in an exclusive interview with SPEED.com. "When you have a successful career as a driver, that only takes you so far. And then, obviously, from a marketing standpoint, you become somewhat of a brand, based on your success in the car. You have to work both in parallel."
Keselowski said one of the reasons he is active promotionally is because it makes his race team better in the long run.
"As a driver, I want to be surrounded by the best people," he said. "There has to be an attraction for those people to want to come and work on your car. Having the most talent doesn't always work out as far as that's concerned.
"I want to have the best people around me, all the time. I will be a product of who I surround myself with. So if I have the best people around me, I'll be the best race-car driver I can be. And if that means I have to do some things I'm a little less comfortable with, as far as marketing is concerned, I'll do it."
To that end, as outgoing and engaging as Keselowski is, he insisted the promotional element of being a racer isn't about him. "I enjoy promoting the sport," he said. "I don't enjoy promoting myself. To me those are completely different things."
To team owner Penske, Keselowski clearly gets it.
"This is not about the driver, the car, the sponsor, it's about the whole team," Penske said. "He's the real package. What we're trying to do is give him everything we can to make him a winner."
And so Keselowski is poised to do battle tonight in the Sprint All-Star Race against 22 other of NASCAR's finest. It's a huge night, with a $1 million payoff to the winner.
"If you can win this race, that's something that can stick with your career for a long, long time. Forever, really," said Keselowski. "That's part of what makes it so special. And I want to win it and have that on my resume."
As for team owner Penske, he has even loftier goals: He wants to win his first NASCAR Sprint Cup championship since coming into the sport in 1972. And he thinks Keselowski can do it now.
"Obviously, one of the goals in my life is to sit up on that stage in New York or Las Vegas, and I think he's the guy that can make it happen this year, hopefully," said Penske.
Tom Jensen is the Editor in Chief of SPEED.com, Senior NASCAR Editor at RACER and a contributing Editor for TruckSeries.com. You can follow him online at twitter.com/tomjensen100.