Alexander Radulov channels Peter Forsberg with sick, one-handed goal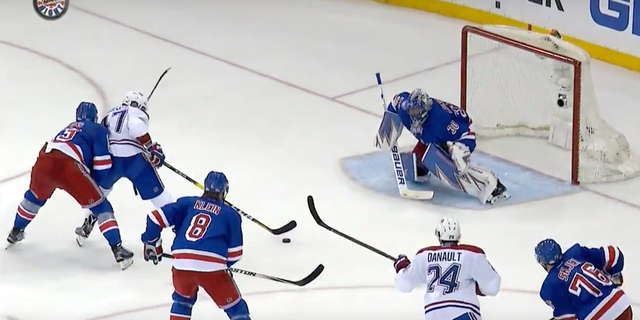 The Montreal Canadiens handledthe New York Rangers throughout most ofGame 3 on Sunday, but thebest highlightcame late in the third period courtesy of Alexander Radulov.
The Habs' winger put himself in the goal column with a showcase-worthy dangle that brought back memories of Peter Forsberg. The fantastic effort featured Radulov outmuscling a Rangers defender on a rush to the net and beating Henrik Lundqvist with asick, one-handedmove that lit the lamp.
It's worth another look:
It's still early, but we not see a better goal in these playoffs.
The Canadiens came away with a 3-1 statement win on the road, one that gives them a 2-1 series lead. The Rangers are going to need to take advantage of home ice and bring a better effort for Tuesday's Game 4 if they don't want to be staring down a first-round exit.