Alex Oliveira scores final round KO over Piotr Hallmann in Sao Paulo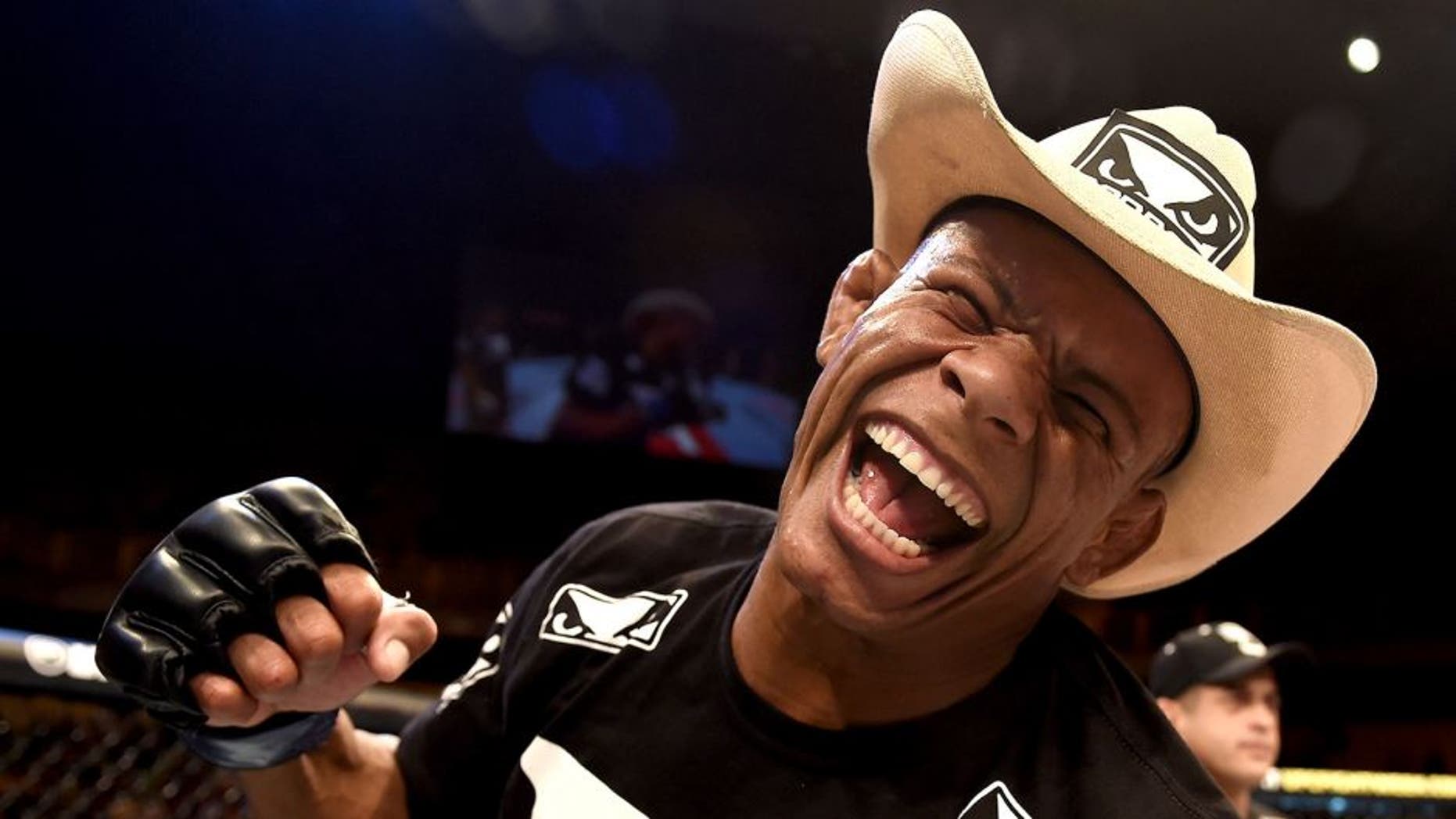 Alex Oliveira is becoming to be the UFC's newest iron man, fighting for the fifth time in 2015, Saturday night. More than durable, the lightweight is also proving to be a consistent winner.
The Brazilian Cowboy used his long reach to connect with two consecutive straight crosses early in the third round to score a clean knockout of Piotr Hallmann on the UFC Fight Night main card. The end came at 51 seconds of the final round, and followed a tough second period for Oliveira.
"You have to save something for the end," he said, afterwards.
Indeed he did. He started out pretty well, also, however.
It took only seconds for Oliveira to cut his Polish opponent open on his face with strikes. For the rest of the round, Oliveira pressed the action and struck well on separation from clinches.
Much of the round was spent in the clinch, with Oliveira pressing Hallmann against the cage, using his elbows and head as posts. In the second, Hallmann was able to put Oliveira on his heels and on his back, early.
From there, Oliveira used a low closed guard, attempting to tuck Hallmann's wrist inside to set up a triangle choke. Hallmann defended and scored well.
In fact, he was doing damage from on top at the precise moment the referee decided to assist the home town fighter Oliveira, and stood the lightweights up.
Still Hallmann managed to take Oliveira down again, before the end of the round. That was the last good set of moments for Hallmann, however, as he was stunned and then cold-cocked by crosses from Oliveira, which ended his night.
Oliveira won his third straight, and improved his record to 13-3-1. Hallmann's mark dips to 15-5.