Alex Morgan scores ridiculously fast goal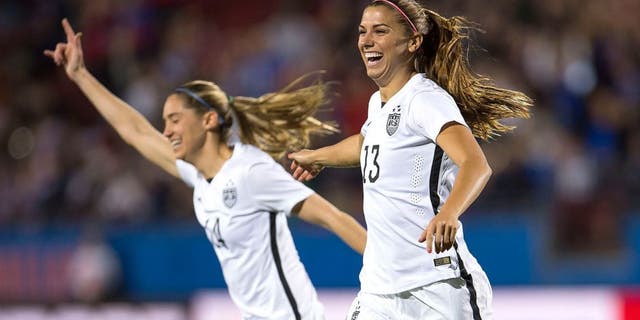 A little under three weeks ago, Alex Morgan reached the century mark in appearances for the United States women's national team.
On Wednesday night, the 26-year-old reached another milestone.
The Americans got off to a dream start to their opening match of Olympic qualifying against Costa Rica, scoring almost straight off the opening kick. Ali Krieger initiated the sequence with a beautifully weighted long ball to Carli Lloyd, who flicked on to a marauding Morgan into the box.
The rest, well, may just be a history-defining moment. Watch:
Yes, you read that correctly. 12 seconds. Morgan's strike is believed to be the fastest goal in U.S. Soccer history.
"We always see it coming, it always starts off right but then along the way, something goes wrong but this time nothing went wrong," Morgan admitted to reporters after the match. "It was executed perfectly, just a great way to start the tournament.''
Clint Dempsey would be jealous.
FOXSoccer.com's Laura Vecsey contributed to this report.
H/T NBC Sports