Alex Mack is opting out of his contract with the Browns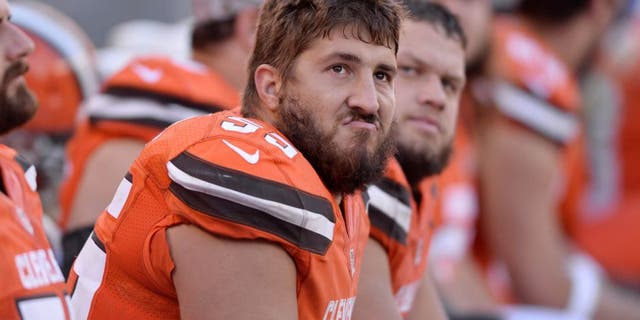 Cleveland Browns center Alex Mack has exercised an opt-out clause in his contract, thus putting the three-time Pro Bowl selection in line to be a free agent when the market opens next week, a source informed of Mack's decision told FOX Sports.
The move shakes up the subpar center market and should set Mack up for a lucrative contract that will once again make him the NFL's highest-paid player at his position.
The 30-year-old Mack initially claimed that title in 2014, when he signed a five-year, $42 million offer sheet from the Jacksonville Jaguars. The Browns had given Mack the transition tag that year, which allowed them to match any offer he received, and they did. (Mack waited until the tag-designation period ended on Tuesday before deciding to opt out so he wouldn't be tagged again.)
Mack was intrigued by Jacksonville two years ago but knew there was a strong chance the Browns would match the offer, so he requested the opt-out clause. It was his way of taking control of his future should the market at center take off and should the Browns continue to be the Browns. Two years later, it has proven to be an extremely wise decision because Mack has another payday coming and Cleveland has once again made changes at coach and general manager.
However, a source familiar with Mack's thinking said a return to Cleveland is not out of the question. The Browns have plenty of cap space -- more than $40 million before Mack's opting out -- and new head coach Hue Jackson brings a reputation as one of the NFL's best and most creative offensive minds, along with a style that commands respect from his players.
But Cleveland will have to fend off multiple suitors, including the Jaguars, who signed Stefen Wisniewski to a one-year contract before last season. Wisniewski's fate in Jacksonville could be tied to whether the Jags are able to lure Mack with an offer that can't be matched this time around.
If Mack does head to Jacksonville, Wisniewski will become a candidate to sign with the Browns and play under Jackson, who served as Wisniewski's head coach with the Raiders in 2011.