Alex Bowman continues to impress in Dale Earnhardt Jr.'s ride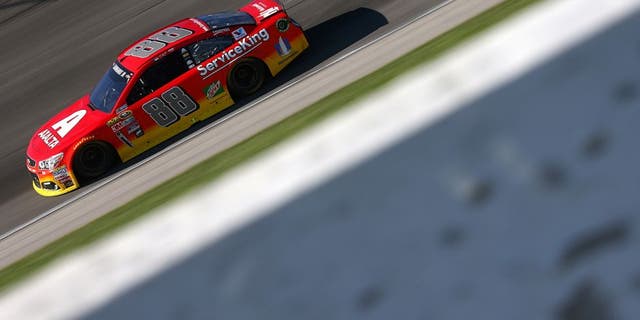 Sunday's race at Chicagoland Speedway was Alex Bowman's third NASCAR Sprint Cup Series event of the year in the No. 88 Hendrick Motorsports Chevrolet.
In three starts while subbing for Dale Earnhardt Jr., Bowman has collected finishes of 26th (New Hampshire), 30th (Michigan) and 10th at Chicagoland.
But, don't let the first two results fool you.
In his first race at New Hampshire Motor Speedway in August, Bowman was on his way to a solid finish when he and Hendrick Motorsports teammate Chase Elliott cut down tires in the same corner and hit the wall.
At Michigan International Speedway, Bowman qualified 6th, but experienced engine woes early in the race.
On Sunday in the Teenage Mutant Ninja Turtles 400, Bowman finally posted a finish that reflects just how well he's been running while keeping the seat warm for Dale Jr.
"We were really good at the start of the race. But, we were running sixth or eighth there and then we had two really bad runs and fell back," Bowman said after Sunday's race. "We tried some pit strategy and got pretty good there at the end. Greg (Ives, crew chief) made a good call to take two (tires) and recover from those two bad runs we had and get us a solid top 10. They brought a great race car."
This weekend, Bowman will get a second chance to post a better result than the first time around at New Hampshire.
Bowman will race in seven of the nine remaining races. Jeff Gordon will return to the seat at Dover and Martinsville.
Despite the circumstances, it's been an opportunity the 23-year-old has been very grateful for.
"It means a lot that Hendrick Motorsports has taken a chance on me," Bowman said. "I really appreciate the opportunity to be here and we wish Dale (Earnhardt Jr.) a speedy recovery."