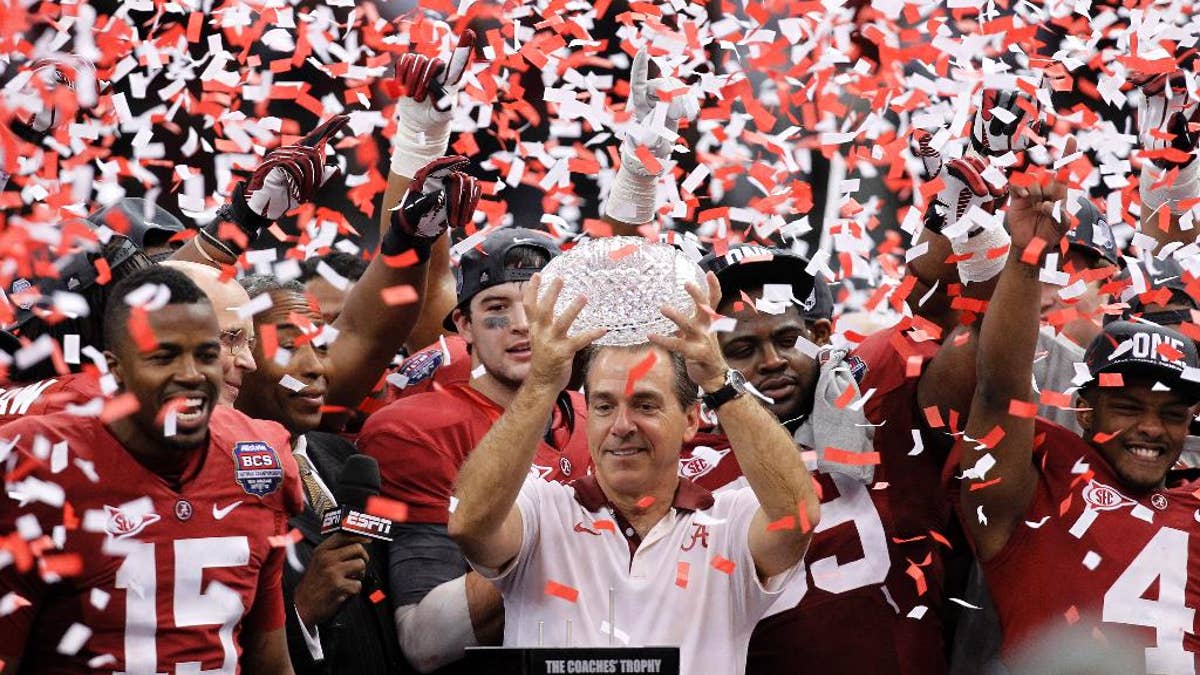 MONTGOMERY, Ala. – Alabama coach Nick Saban will make nearly $7 million a year through 2022.
The vote by the Alabama system trustees' compensation committee made Saban's new deal official nearly seven months after the university announced the agreement.
The 62-year-old Saban will make $6.5 million in base pay and "talent fee" plus a $400,000 completion fee for each year.
He had received an eight-year contract worth about $5.6 million annually in March 2012.
Saban has led the Crimson Tide to three national championships in seven seasons.
Trustees also approved details on the contract for new offensive coordinator Lane Kiffin. The former Tennessee and Southern California coach will make $2.074 million over three years.
Other coaches got raises while defensive coordinator Kirby Smart had his deal extended through Feb. 28, 2017.