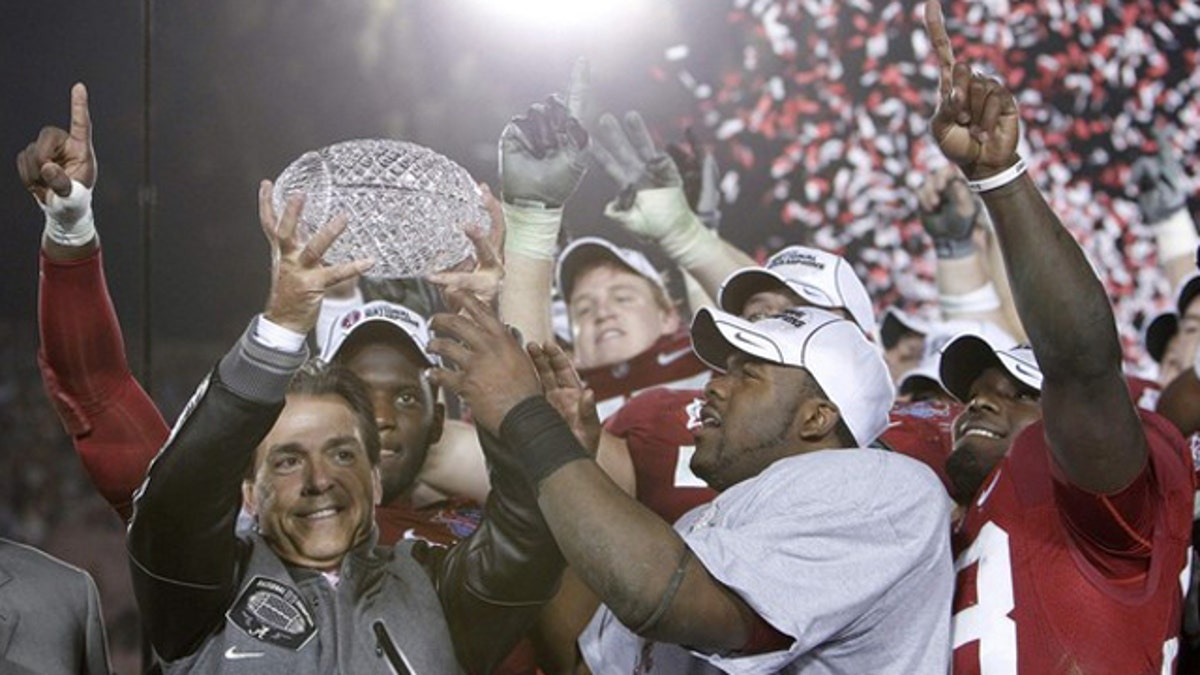 TUSCALOOSA, Ala. – Alabama's 2011 BCS championship trophy, valued at $30,000, was smashed over the weekend in what school officials described as an unfortunate accident.
A university spokesman said the crystal football was knocked over by the parent of a current Crimson Tide player inside the school's Mal Moore Athletic Facility on Saturday.
ESPN reported that the culprit was the father of one of the players and that he got his foot caught on a rug beneath the trophy display.
The spokesman said the school had immediately begun the process of replacing the trophy.
The championship trophy has been broken before. In 2008, former Georgia tight end Orson Charles accidentally knocked over Florida's trophy during a recruiting visit.