Alabama arrives in Dallas, eager to get to work against Michigan State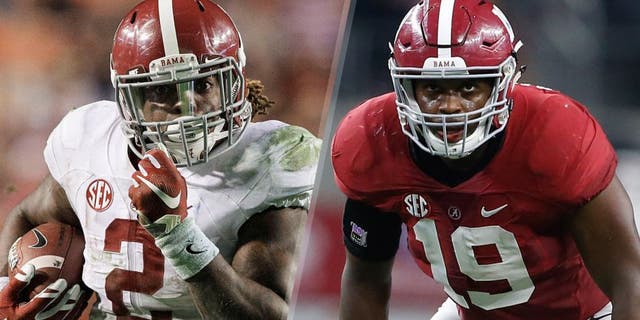 NEWYou can now listen to Fox News articles!
Despite inclement weekend weather, No. 2 Alabama has arrived in Dallas on schedule for the national semifinal Cotton Bowl. Judging from the Crimson Tide's response upon arrival, the team is ready to get to work in preparation for No. 3 Michigan State and eager to show last season's playoff upset was simply a fluke.
Alabama entered the inaugural college football playoff at the conclusion of the 2014 season as the No. 1 seed and the heavy favorite to win the title, only to be defeated by eventually nation champion and No. 4 ranked Ohio State 42-35 in the semifinal Sugar Bowl. Given a chance at redemption a year later, the Crimson Tide appear to be locked in and focused on the Spartans.
"It's certainly going to be a difficult game," Alabama head coach Nick Saban said Saturday. "A tough game. And I think you have to prepare for that and have the right mindset in terms of what your expectation is when the game starts."
The team's All-American senior middle linebacker Reggie Ragland echoed the sentiments of his head coach.
"It's time to get it now," Ragland said. "All the playtime over. It's all about being focused on Michigan State and coming out and practicing hard and preparing the right way the whole week. That's what it's all about now: Getting it done."
The Tide's offensive leader - and of course 2015 Heisman Trophy winner - running back Derrick Henry will likely be the key to Alabama having success in the playoff. If he can get going on the ground, the Crimson Tide won't be going home empty handed yet again. The junior's comments mimic his defensive teammate.
"Everybody knows what's at stake," Henry said. "Everybody knows what they have to do."