Akeem Ayers discusses Super Bowl-saving tackle with Patriots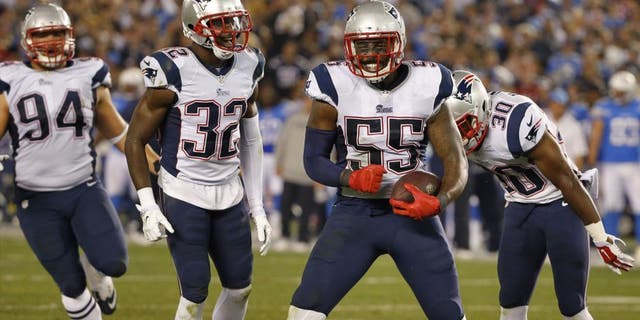 NEWYou can now listen to Fox News articles!
For the most part, fans will remember Malcolm Butler's interception as the play that saved the New England Patriots' Super Bowl hopes. It's not wrong to think that, but it's easy to forget about the play that happened just before the interception.
The Seattle Seahawks were on the five-yard line as Marshawn Lynch took the handoff and ran the ball down to the one. He came just inches away from crossing the goal line and winning the Seahawks a second-straight Super Bowl, but Patriots linebacker Akeem Ayers had other plans.
Ayers, with a little help from Dont'a Hightower, made a game-saving tackle to hold Lynch short of the goal line. He detailed the play for The Players' Tribune.
For reference of just how close Lynch came, Ayers' Instagram post from February 6 will remind you.
Ayers joined the Patriots in Week 8 of last season, and was a big part of the team's defense since signing in New England. He is no longer with the team as he signed with the St. Louis Rams this offseason, but it's a Super Bowl run that he will never forget.
(h/t The Players' Tribune)