AJ Allmendinger taking it in stride as returns to site of last Cup win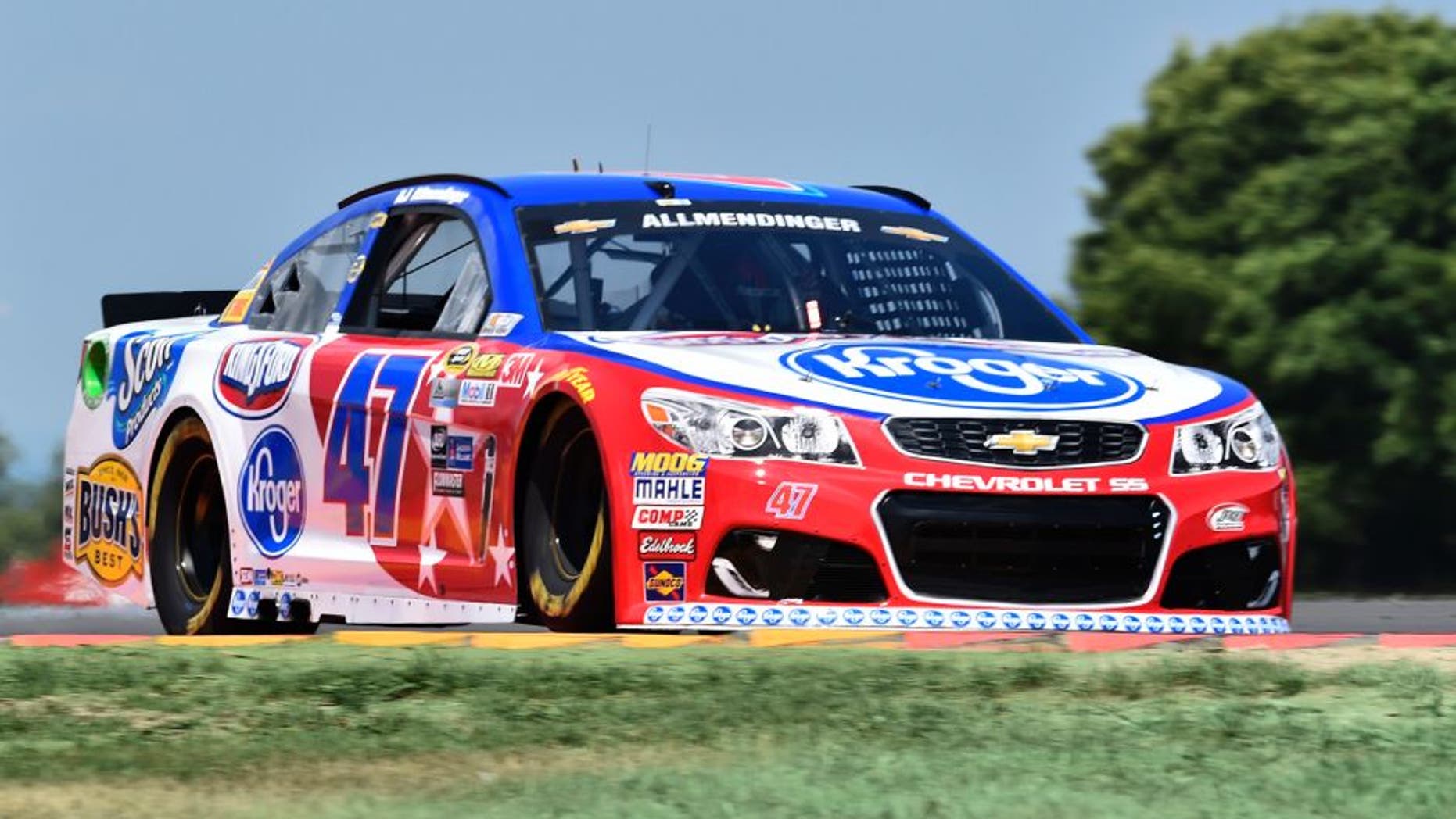 It's hardly a big secret that the last two seasons have produced their fair share of struggles for AJ Allmendinger and his JTG Daugherty Racing team.
In 2014, Allmendinger won the Cheez-It 355 at Watkins Glen International, scoring both his first career Sprint Cup victory and the first for the team. The Los Gatos, Calif., native went on to make the Chase for the NASCAR Sprint Cup that season and finish a career-best 13th in points.
But last year produced just three top-10 finishes as The 'Dinger plummeted to a disappointing 22nd in points.
The 2016 season hasn't shown much improvement, as Allmendinger is 21st in points after 21 races. So far this year, he has a single top-five finish and, like last year, just three top 10s.
And with the NASCAR Sprint Cup Series back at the Glen this weekend, realistically this is probably Allmendinger's only chance to get a victory and make it into the Chase.
Allmendinger insists, however, that he isn't putting undue expectations on himself at the 2.45-mile road course, where he topped the speed charts in Friday's final Happy Hour round of practice.
"I'm always going to put pressure on myself. I don't care what weekend it is," said Allmendinger. "I'm always going to put the most pressure on myself, but in the end it's just another race."
And so, he's taking a philosophical approach to Sunday's race.
"All I can do is go out there and drive my butt off," Allmendinger said. "As a race team all we can do is go work the hardest that we can, try to make no mistakes or minimize our mistakes.
"If we are meant to win then we go win. If not, I've lost plenty of races that you just move on to the next one. I know everybody else tries to put a lot of pressure on the race team, but it's just another race. We just go do our best that is all we can do."