Ahead of Germany quarterfinal, France coach Deschamps says guts win World Cup matches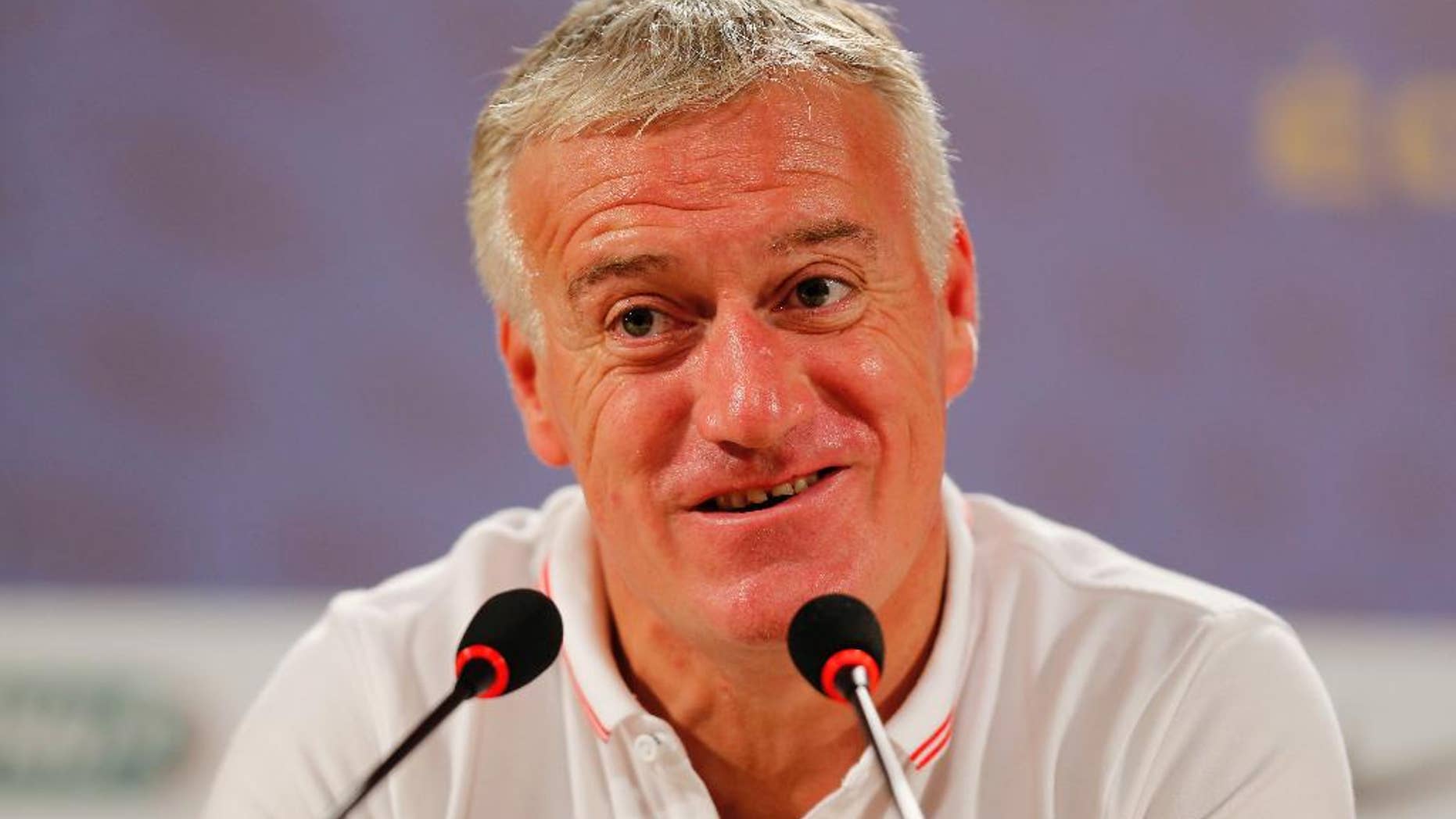 RIBEIRAO PRETO, Brazil – France coach Didier Deschamps has never lost a World Cup match, and heading into Friday's quarterfinal against Germany he says winning such big matches comes down to guts.
Deschamps captained France to its only World Cup title in 1998, when the side was unbeaten, and he was again captain two years later when France won the European Championship.
His first World Cup campaign as coach is also proving fruitful, with France winning three and drawing one of its four games so far, although Les Bleus needed late goals to beat Nigeria 2-0 in Monday's second-round match.
Deschamps says "football ability is one thing, but it's your mentality and what you have in your stomach that allows you to turn a situation around and get a result."