After Campbell concussion, Browns in favor of replay system where hits to helmet reviewed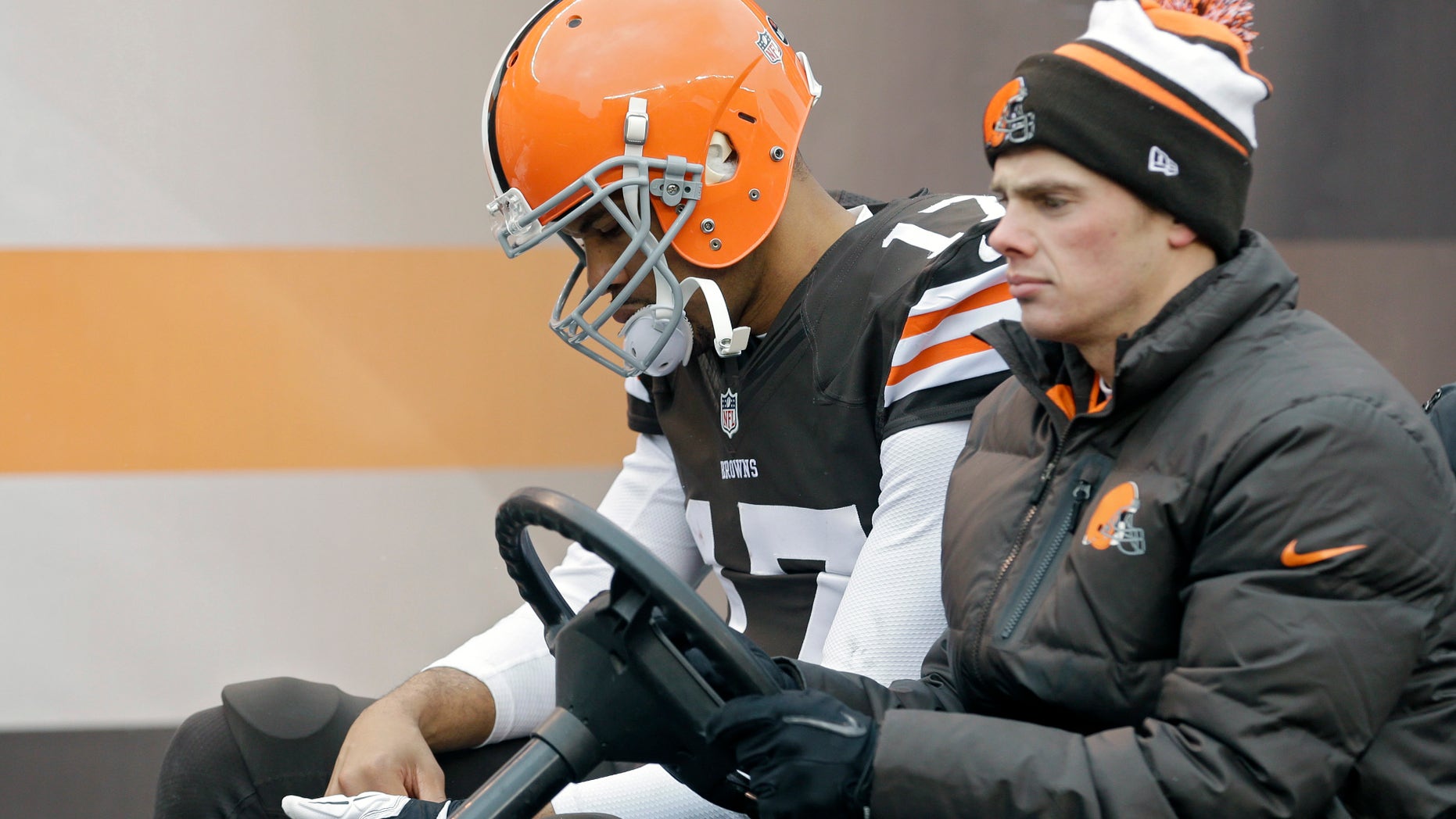 BEREA, Ohio – Browns Pro Bowl tackle Joe Thomas favors an instant-replay system in which hits to the helmet are reviewed by officials.
In last week's loss to Pittsburgh, Browns quarterback Jason Campbell sustained a concussion in the third quarter after he was knocked down by Pittsburgh cornerback William Gay, who struck the QB with a glancing blow to the face mask. Campbell crumpled to the turf and banged his head on the hard ground.
Not only was Gay not penalized, he caused a fumble that was returned 49 yards, setting up a touchdown that gave Pittsburgh a 20-3 lead.
Thomas said replay officials in the press box should be able to review those plays and give them "the same kind of scrutiny that a scoring play or a turnover play has."
Campbell is following the NFL's protocol on head injuries and not playing Sunday.
___
Online: http://pro32.ap.org and http://twitter.com/AP_NFL