Adam Gase says Dolphins' first-round pick Laremy Tunsil has 'a lot to learn'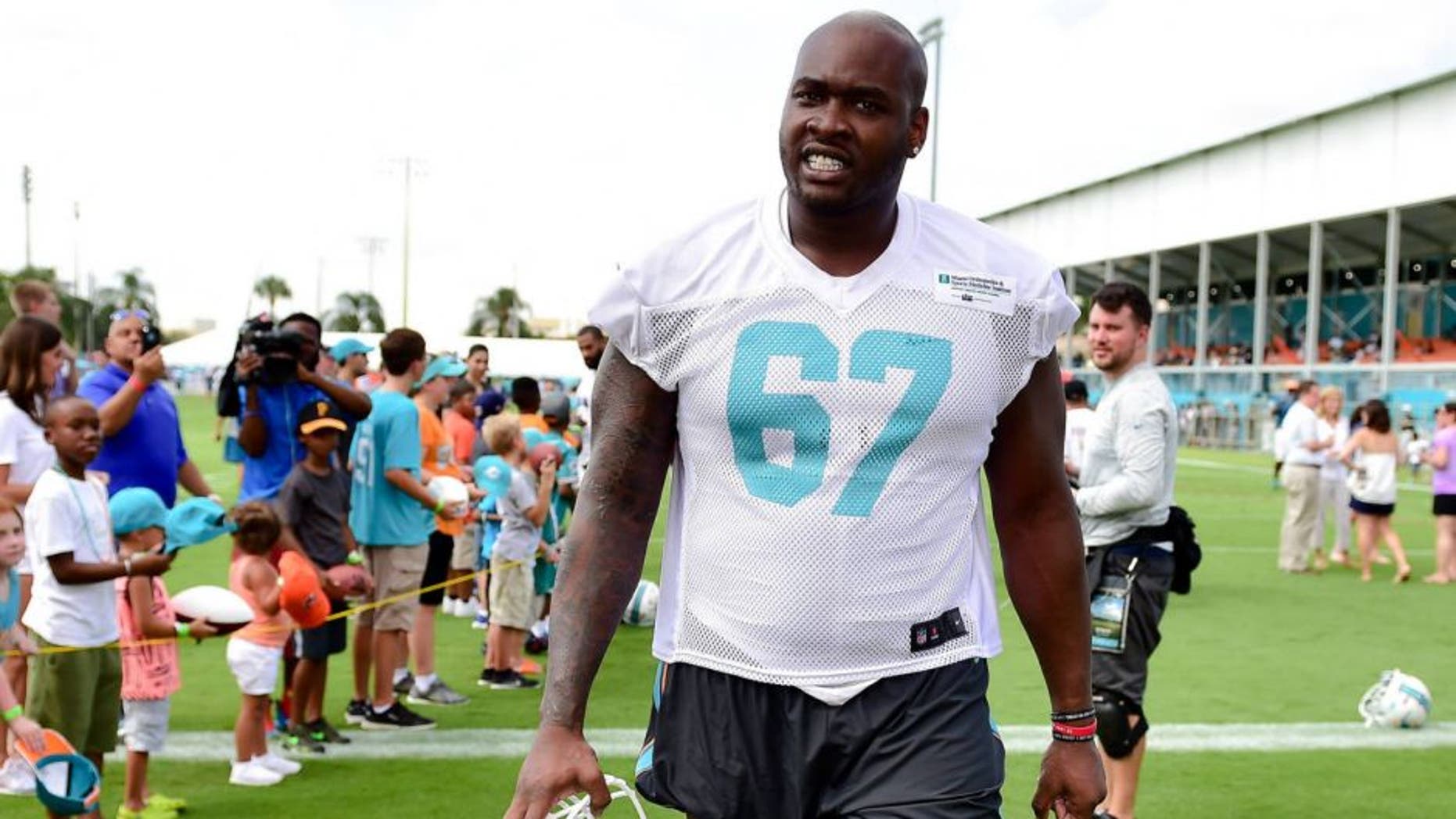 The Miami Dolphins thought they got a steal when they selected offensive tackle Laremy Tunsil with the 13th pick in April. But it looks like Tunsil's adjustment to the NFL might take longer than expected.
The former Mississippi tackle, who saw his draft stock plummet after a video of him using a gas mask bong emerged during the draft, is currently second on the depth chart at left guard. If that's not enough, Dolphins head coach Adam Gase said Tunsil isn't up to speed yet.
"He's got a lot to learn," Gase told The Miami Herald on Sunday. "... That inside (position at guard) is a different angle. He's learning. The good thing about him is he works hard."
Tunsil might be working hard but is still playing behind 2013 third-round pick Dallas Thomas, who has been inconsistent during his three years with the Dolphins.
Though fans are already eager to make changes Gase is preaching patience.
"I know everybody is itching to fire everybody and bench everybody," Gase said. "And I understand some people are concerned about every single little thing. When certain people have history, guys who have been here in the past, I know you form opinions. But I said this right from the start: Everybody has a fresh start with this crew."