Aaron Judge's game-worn jersey during first career grand slam sold for a whole lot of money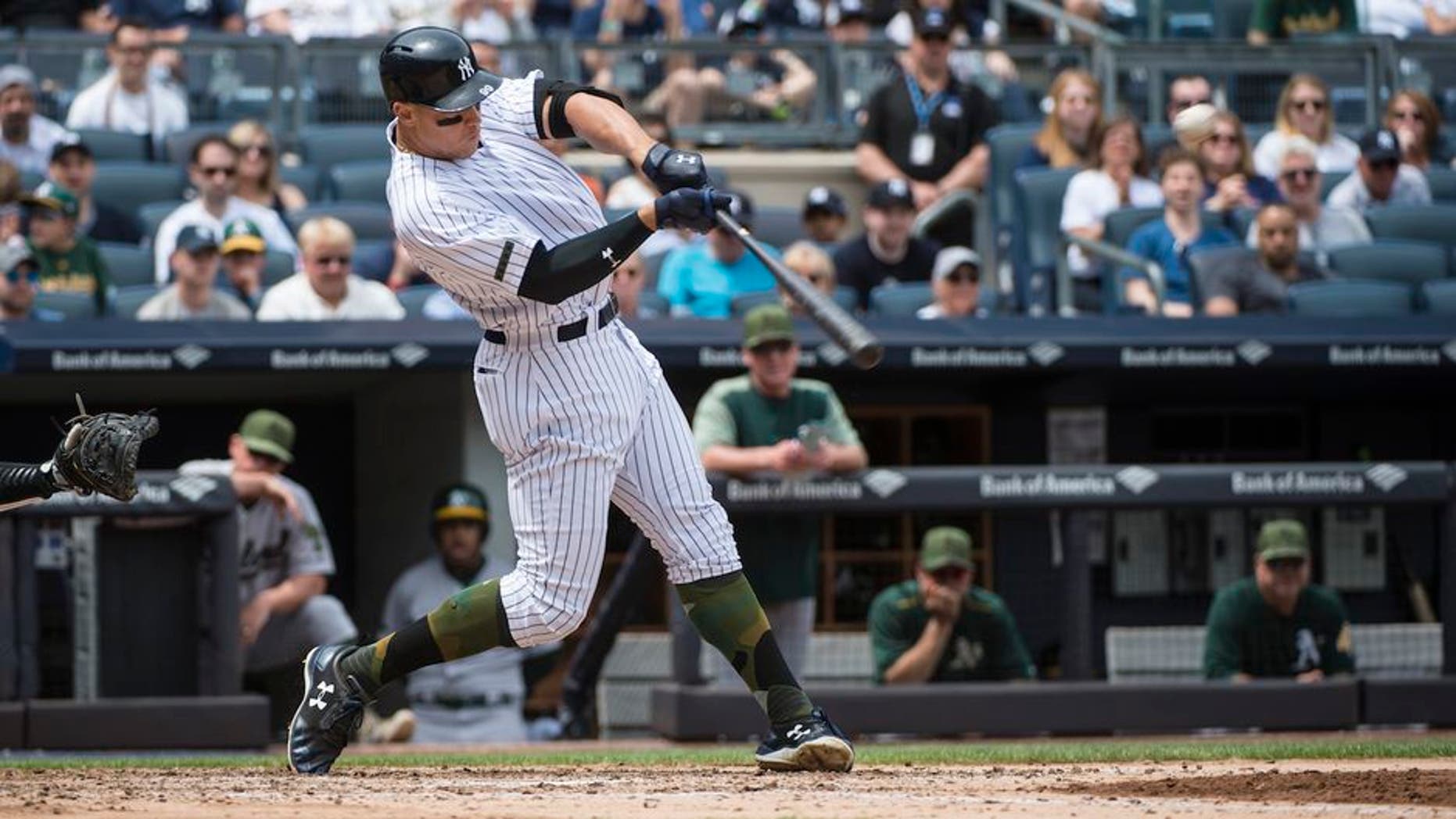 Aaron Judge continues to put on one heck of a show during his rookie campaign, and baseball fans are quite literally buying in 25-year-oldYankees outfielder.
Judge hit his first career grand slam against the Oakland Athletics last weekend in the Bronx, powering the Yankees to a 9-5 win. Exactly oneweek later, Judge's game-worn jersey from that contest sold for a very large sum of money.
The fact that someone would be willing to pay that much money for a jersey worn by a player just starting to establish his name just goes to show how promising Judge has looked early on this season. Whoever shelled out over 45 grand to purchase the jersey is obviously hoping that Judge goes on to be the next Yanks great.
That's not a terrible gamble if you've got the disposable income. The 6-foot-7 power hitter has tearing the cover off the ball in the first half and currently leads all players in home runs with 18.