A star-studded event: A look at the talent in the LSU-Alabama game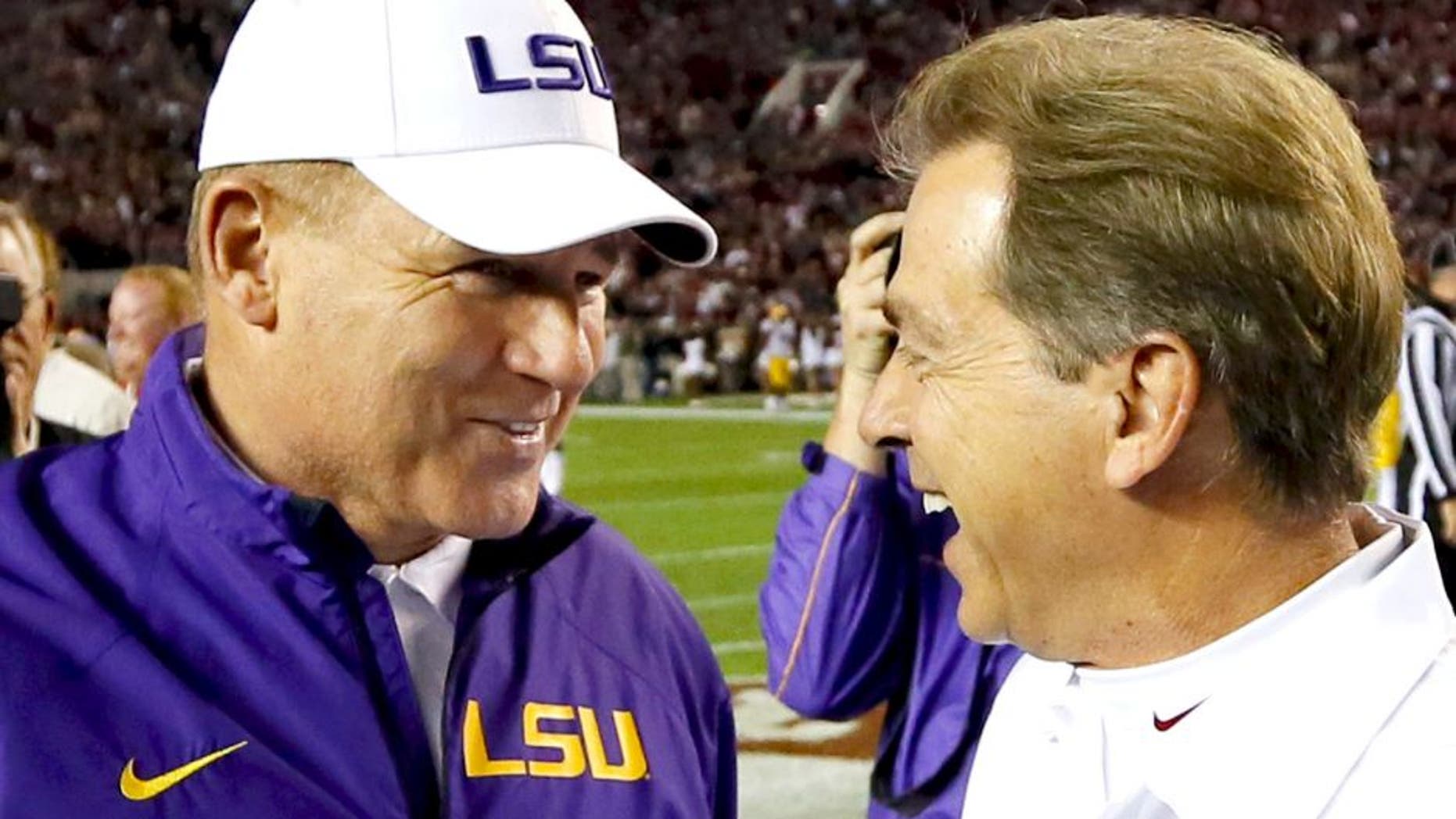 There will be an NFL 'minor leagues' feel to this contest Kevin C. Cox Getty Images
Contrary to popular belief, the LSU-Alabama game will not be played in Hollywood, California. It will take place in Tuscaloosa.
With that said, there's an insane amount of star-power within this contest. Running backs Leonard Fournette and Derrick Henry are household names. Les Miles and Nick Saban are two of the most iconic coaches in the entire profession, and the magnitude of this game between these programs is immense.
In terms of literal star-power, both the Tigers and Crimson Tide are well represented. It's not too surprising -- considering the recruiting prowess and appeal each team brings to the table. Of the 44 players slated to start on Saturday, 33 of them were at one time 4 or 5-star prospects. That equates to 75-percent of all the starters being considered upper-echelon high school players.
Not only that, but 23 of those 44 were considered to be a top-5 player at their respective position.
Without question, there should be no shortage of NFL scouts present for this matchup. It's essentially an NFL "Minor League" game.