A-Rod Recovers After Knee, Shoulder Surgery in Germany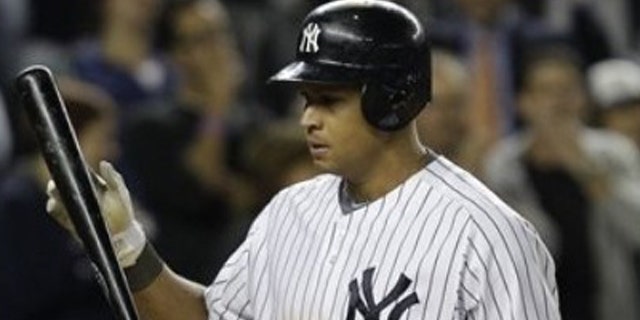 NEW YORK – The New York Yankees say star third baseman Alex Rodriguez is totally fine after having special treatment on his right knee and left shoulder in Germany earlier this month.
The 36-year-old Rodriguez had plasma-rich platelet injections following a recommendation from Los Angeles Lakers star Kobe Bryant. Yankees general manager Brian Cashman said Wednesday that the team gave its permission after vetting the process.
Rodriguez's treatment was first reported by the New York Post.
Cashman says Major League Baseball and WADA have approved the procedure, and that it is also performed in the United States. The Yankees say Rodriguez went to the doctor in Germany because he's at the top of this field.
Rodriguez had surgery on his right knee last July and saw his power drop in the second half and postseason. He played in 99 games and hit 16 home runs. He has 629 career homers.
Cashman says Rodriguez is "100 percent" right now and that there are "no red flags" going into spring training. Cashman says he expects Rodriguez to be able to play every day.
The Yankees also said they've reached agreement with 37-year-old lefty Hideki Okajima for a nonroster invite to spring training. Once a staple of the Boston bullpen, he spent most of last year in Triple-A for the Red Sox. The Yankees envision him as a possible lefty specialist.