A return to tradition: Looking forward to the Southern 500's return to Labor Day weekend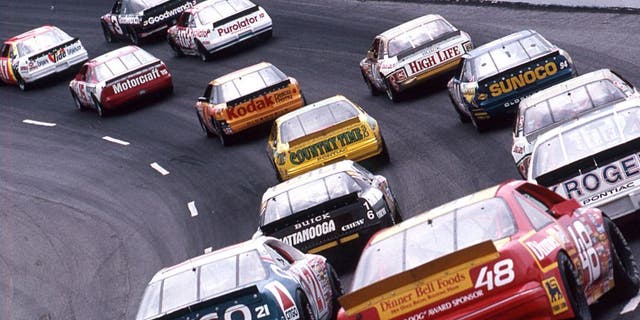 Personally I am very excited about the race this weekend and it's probably not for the reason you think it is. This is the first time in many years that our sport is moving back to tradition. We are back to running Darlington Southern 500 on Labor Day weekend.
I never agreed with NASCAR when they made the change all those years ago, but I'm thrilled its back. I think everyone in our sport has embraced this return to tradition.
The other really cool thing, because we are going back to tradition is a lot of the race teams are going to throwback paint schemes and I think that is very exciting not only for the fans, but our sport as a whole. Not only will it probably help educate some of our newer fans about the history of our sport, but I bet a lot of our older fans are going to relive some great memories of yesteryear.
We only go to Darlington once a year now. If you look at the calendar, realistically it's probably been a year and a half since we've been there. It doesn't matter if you run this race on Labor Day or Christmas Day, the toughness that it takes to run that track and to win at that track never changes.
The outcome at Darlington is anything but predictable. If you look at the statistics you'll see we've had nine different winners in the last nine races there. That's a clear indication of how tough it is for anyone to consistently get their arms around that joint.
The other big buzz this weekend will be the rules package we are running there. This will be the final time that we will see the low downforce rules package in 2015. NASCAR has already announced that the 2015 Chase will be run with the rules we started the season off with, and I tend to agree with them on that. In addition to that, I think this low downforce package is one that will stay on the table for consideration as we move onto 2016.
Even with a ton of downforce, Darlington is still a handful. Remember though, these cars this weekend will be way down on downforce, so I can't wait to watch the race. I think we are going to go back to these cars slipping and sliding around. I think we are going to go back to these drivers diving on pit road every time there is a caution to get new tires.
I don't think it's going to be strategy that wins this race. Similar to the Kentucky race earlier this year, it's just going to be good hardcore racing. It may not be the longest race we run, but it damn sure is going to be the toughest.