A perfect record will be spoiled at Soldier Field this Sunday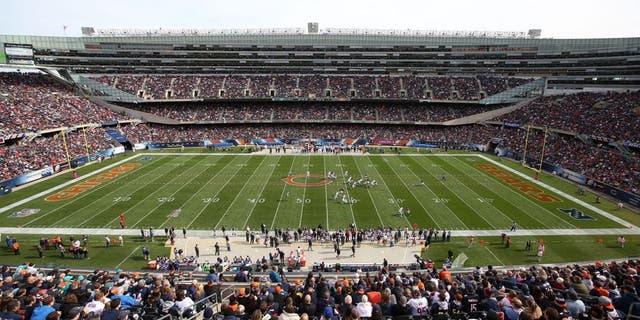 In a certain sense, the Bears and Broncos are both undefeated this season. John Konstantaras Getty Images
The Chicago Bears and Denver Broncos have combined to lose seven games this season, but both teams will try to protect a perfect record at Soldier Field on Sunday.
That's because the Broncos are undefeated against NFC North teams and the Bears are undefeated against AFC West teams this year. The team that wins this Week 11 matchup will complete a sweep of its inter-conference opponents in 2015.
The Bears beat the Oakland Raiders, 22-20, in Week 4; the Kansas City Chiefs, 18-17, in Week 5; and the San Diego Chargers, 22-19, in Week 9. The Broncos, on the other hand, beat the Detroit Lions, 24-12, in Week 3; the Minnesota Vikings, 23-20, in Week 4; and the Green Bay Packers, 29-10, in Week 8. One of these two teams has to fall this Sunday.
Although the Bears (4-5) have home-field advantage, the Broncos (7-2) have a better overall record this season. Denver may also have the upper hand, since the team's average margin of victory against NFC North teams is 11.3 points this season. Chicago has topped its AFC West opponents by an average of only two points per game.
MORE NEWS: Want stories delivered to you? Sign up for our NFL newsletters.