A new beginning: USC returns from Lane Kiffin's firing against wary Arizona Wildcats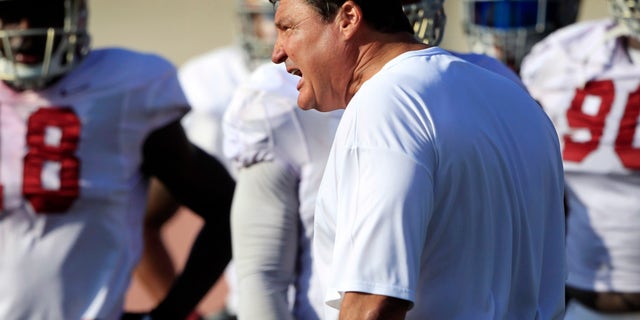 LOS ANGELES – A trip to the Coliseum isn't easy under any circumstances, and Arizona coach Rich Rodriguez realizes the Wildcats are arriving at a particularly inopportune time Thursday night.
That's because interim coach Ed Orgeron has spent the last 10 days telling his Trojans to have fun and go crazy in their first game since Southern California (3-2, 0-2 Pac-12) fired Lane Kiffin.
The Wildcats (3-1, 0-1) are eager to avoid a second conference loss after falling at Washington in their last game. But they're unsure what to expect from the Trojans, who will have a new offensive play-caller and a revamped attitude.
USC is eager to reboot its underwhelming season for Orgeron and new offensive coordinator Clay Helton, who takes Kiffin's role in charge of the game plan.