A bad day at the office for Johnson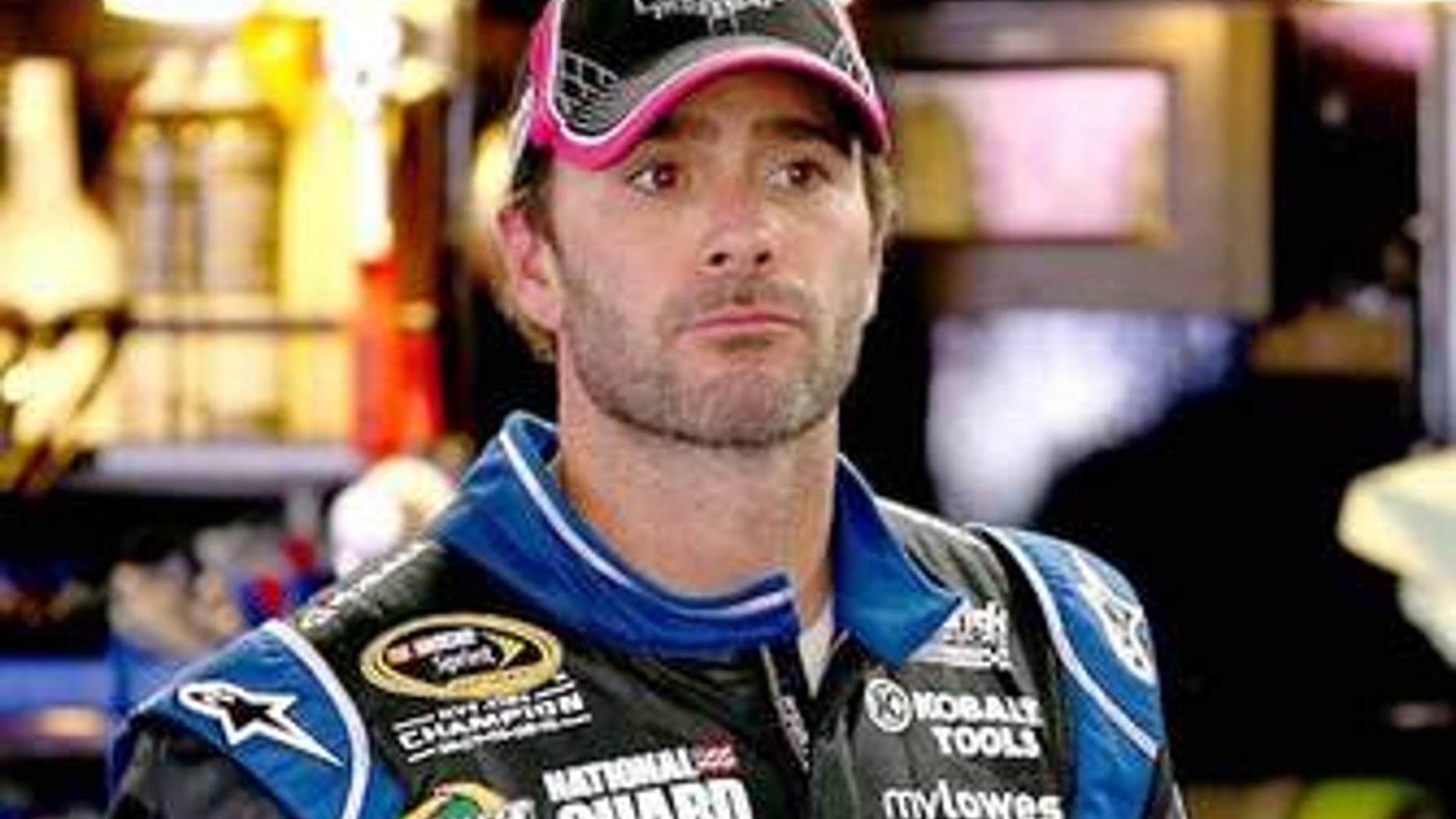 At the end of the day, championships in any sport are won and lost because one team comes through in the clutch and another one doesn't.
After Saturday's Bank of America 500 at Charlotte Motor Speedway, the 2013 Chase for the Sprint Cup is still a virtual dead heat between 2003 NASCAR Sprint Cup champion Matt Kenseth and five-time champ Jimmie Johnson.
Kenseth came into Charlotte leading Johnson by three points and left the track leading by four, not exactly a seismic shift in momentum with the Chase only halfway complete and five races left to go, including next Sunday's 190-mile-per-hour rugby scrum of a race at Talladega Superspeedway.
An awful lot of things can still happen and likely will in those five race.
But if Kenseth holds on to go the distance, especially if he defeats Johnson by just a handful of points, Saturday night's BofA 500 will go down as pivotal, because it was a race Johnson dominated and should have won and a night when he could have taken the points lead from Kenseth.
Instead, on the final pit stop on Lap 308 of the 334-lap race, Johnson and crew chief Chad Knaus opted to take four tires instead of two, as his Hendrick Motorsports teammates Kasey Kahne and Jeff Gordon did. Johnson came out third behind them and then made a miserable restart, falling to seventh shortly after the green flag waved on Lap 312.
Instead of winning and taking over the points lead, Johnson had to charge hard to rally and finish fourth behind race-winner Brad Keselowski, Kahne and Kenseth. Had Johnson won, he would have earned 48 points; instead he got 41. Whether the seven points Johnson lost will play a critical role in the Chase remains to be seen.
But Johnson knew he should have won, which is why he was screaming obscenities into the radio after the checkered flag flew. Afterwards, Johnson calmed down, but it was still a bitter pill to swallow.
"If we could have come out second which was really close with the No. 24 (Gordon) and start on the front row I think it would have been a much different result for us, but it didn't happen," said Johnson. "We led some laps tonight, had a good car. I'm not sure what happened in the points, but I know it's awfully tight up there right now."
Johnson wasn't the only Hendrick driver to come home disappointed. All four of them did.
The four Hendrick drivers led a 313 of 334 laps -- 138 for runner-up Kahne, 130 for fourth-place Johnson, 26 for seventh-place Jeff Gordon and 19 more for Dale Earnhardt Jr., who finished 15th. Given that Hendrick Motorsports is only about 2 miles from Charlotte Motor Speedway, not winning was a tough pill to swallow.
"We had a very fast race car but just trying to get the balance is really temperamental. I don't know," said Gordon, who qualified on the pole and expected to contend for the victory. "That's why we debrief and keep working at it. We were very strong and overall it was a good weekend for us. But I was definitely anticipating or hoping to be a little bit better than that."
Earnhardt, who faded to 15th was left shaking his head.
"Still thought we had a top-five car and I don't know what happened," he said. "We lost a rubber out of the right-rear spring or something like that. It just would not turn at all the last half of the race pretty much. We are just kind of trying to figure out what is going on. We will get it back and figure it out when we get to the shop on Monday."