49ers quarterback Colin Kaepernick's fine for inappropriate language cut in half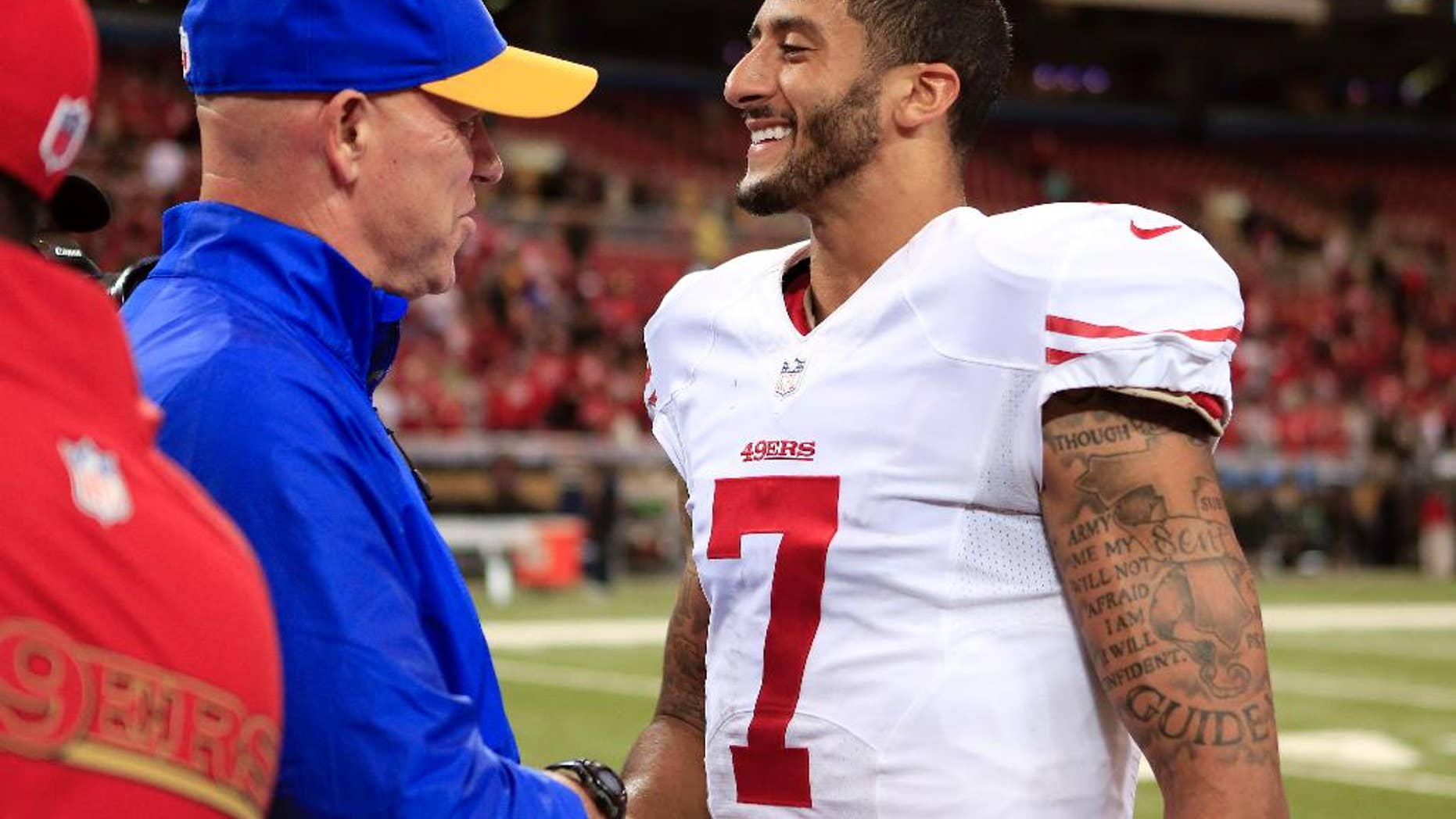 SANTA CLARA, Calif. – San Francisco quarterback Colin Kaepernick's $11,025 fine from the NFL for what a game official called "inappropriate language" during the 49ers' loss to the Chicago Bears last month was cut in half Wednesday.
Kaepernick noted that he doesn't want to say anything more and draw further attention from the league.
Kaepernick has denied any wrongdoing when he and Chicago defensive end Lamarr Houston went at it after a fourth-quarter interception.
Kaepernick pointed to Houston's own comments that the quarterback didn't say anything offensive or out of line. Kaepernick shoved Houston.
Union spokesman George Atallah tweeted that the union is disappointed that Kaepernick's fine was not eliminated "given the finding there was no racial slur used."
Kaepernick also was fined for wearing the pink "Beats by Dre" brand headphones following the 49ers' win over the Kansas City Chiefs.