$40,000 raised for Red Cross during LSU/South Carolina game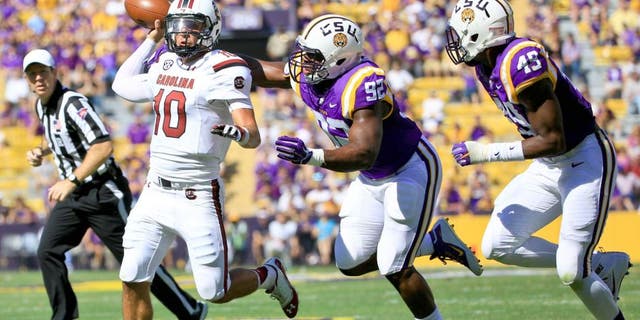 NEWYou can now listen to Fox News articles!
When a sporting event unites a group of people from dissimilar backgrounds, special things can happen.
Upwards of $40,000 in donations were raised during the LSU/South Carolina game last weekend at Tiger Stadium in Baton Rouge. The money total was made available to the public by the Red Cross.
The generous donations by thousands of people will go towards the flood relief efforts in the greater Columbia, South Carolina area. Even LSU running back Leonard Fournette got involved, auctioning off his game-worn jersey to charity.
As Louisiana Capital Area Red Cross executive director Merri Alessi said, "Fans had their wallets open, checks written and stories to share."