3 reasons why Kyle Busch won't win at Bristol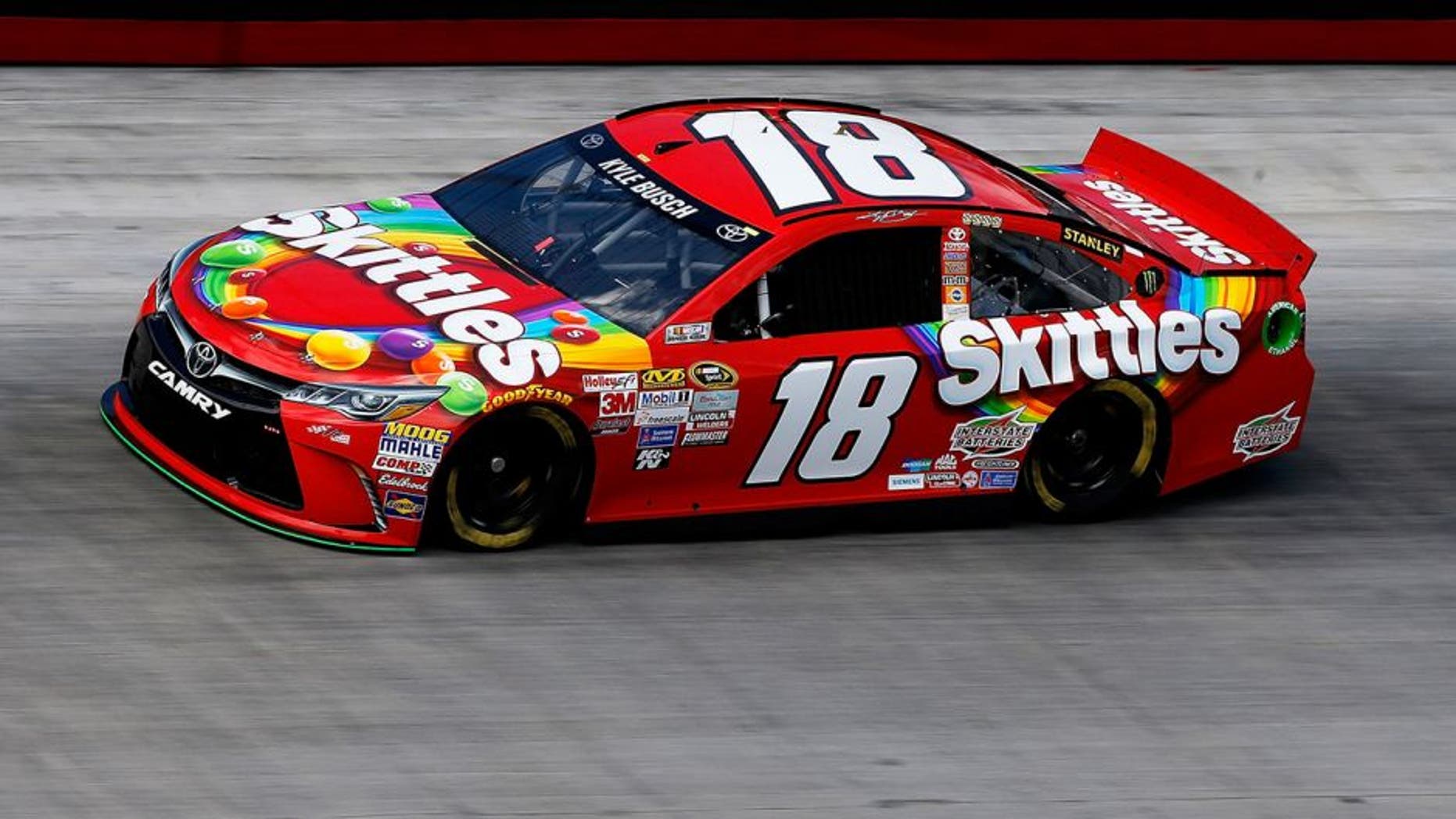 It's a simple enough question: Kyle Busch vs. the field in Sunday's Food City 500 (FOX, 1 p.m. ET) at Bristol Motor Speedway. Who you got?
Momentum says to take Busch.
The 30-year-old Las Vegas native is coming off his first NASCAR Sprint Cup Series championship and is red-hot right now, having swept all four NASCAR races in three different series over the last two weekends.
Nobody is running better than Busch right now and appears virtually unstoppable at the moment.
That said, here are three reasons why Busch won't win on Sunday.
3. THE COMPETITION -- Yes, the rest of the field has been licking its wounds lately as Joe Gibbs Racing has been kicking everybody's butts. But make no mistake, the field is loaded with talent from top to bottom.
Joey Logano has won the last two Bristol night races.
Six-time Sprint Cup champ Jimmie Johnson has an average finish of 3.33 in his last three Bristol starts.
Kyle's older brother, Kurt, is also tough around the 0.533-mile high-banked track.
Kevin Harvick was second here last fall and Brad Keselowski is a two-time Bristol winner.
The competition remains intense in NASCAR, Busch's hot streak not withstanding.
2. HIS RECENT RECORD -- Busch has five wins at Bristol, which ties him with his brother, Kurt, for most among active drivers. The racing surface at Bristol was tweaked between the spring and fall races of 2012.
In the six races Busch has competed in at Bristol since then, he has no wins, one top five, three top 10s and two finishes of 29th or worse. Busch's average finish in those six races is 15.33.
1. HIS OWN TEAMMATES -- Yeah, Busch loves Bristol. So do his Joe Gibbs Racing teammates Denny Hamlin, Carl Edwards and Matt Kenseth. Among the three of them, the JGR teammates have eight victories and 23 top-five finishes.
As good as Busch is right now -- and he unquestionably is at the top of his game -- his teammates may prove to be his toughest challenge, especially Edwards and Kenseth, who are both looking for their first race victories of 2016.
Can Busch win his third Cup race in a row? Absolutely.
Will he? The statistics say probably not, but that's why we watch. Tune in to FOX on Sunday and find out.