3.5 months after giving birth, Samantha Busch shows off physique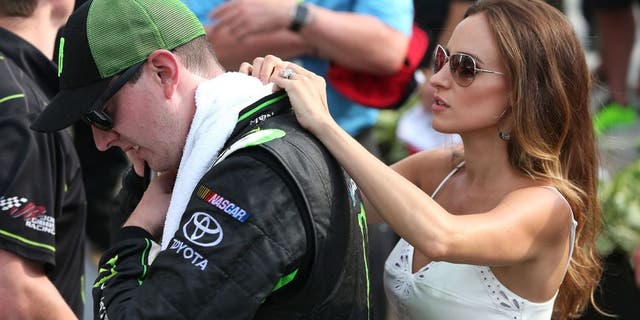 A self-described "fitness nut," Samantha Busch is well known among friends and followers for her proclivity for staying in absolutely top-notch physical shape.
From the looks of her latest Instagram photo, the wife of Sprint Cup Series driver Kyle Busch is having no trouble sticking to her mantra -- just three-and-a-half months removed from giving birth to the couple's first child, son Brexton.
In fact, if Kyle and Samantha ever engage in an arm-wrestling contest, Kyle would probably be well-served to bring his "A" Game.