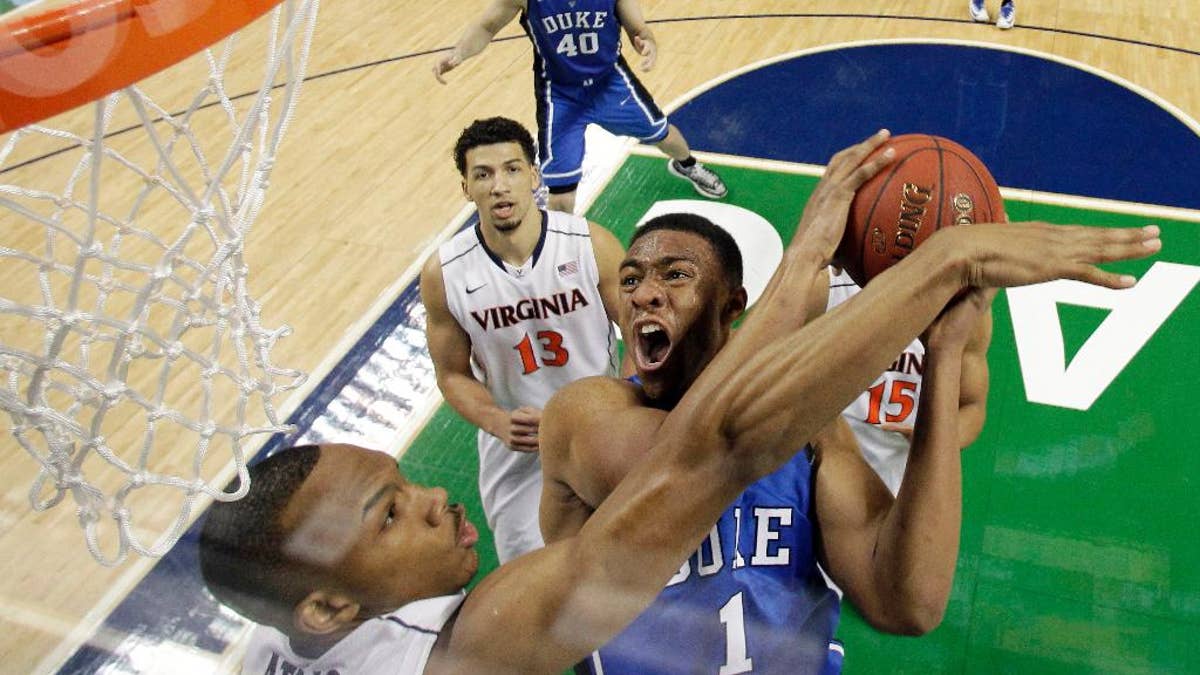 Duke freshman Jabari Parker is entering the NBA draft.
Coach Mike Krzyzewski says in a statement Thursday it was "an honor for us to have him in our program." In an essay posted on SI.com, Parker says the NBA offers him the best chance to develop both as a player and off the court.
There is a strong chance Parker could be the No. 1 overall pick in June. The All-American was the highest-scoring freshman in Duke history and became the first freshman to be selected team MVP since Johnny Dawkins in 1983
He is the fifth Blue Devils player to enter the draft after his freshman season, joining Corey Maggette, Luol Deng, Kyrie Irving and Austin Rivers.