'Never Play Dead' by Tomi Lahren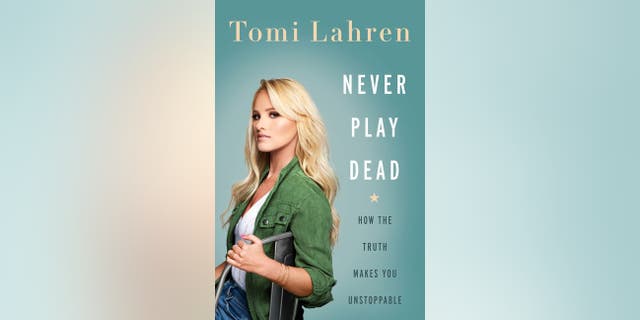 The conventional wisdom is that we need more civility and fewer arguments. If you have a controversial option, keep it to yourself. Tomi Lahren could not disagree more. It's a trick. The same people whining about tone will call you names and applaud those who threaten you. We don't need safe spaces, and you shouldn't be patient and wait out the bullying. In Never Play Dead, Lahren encourages all Americans, especially women, to find their voice and speak out. She skewers the hypocrisy of the self-esteem movement that has made people afraid to stand up for themselves.
Wherever Lahren goes, the # 1 question she gets isn't about politics. It's about her confidence in herself, her beliefs and who she is. Never Play Dead not only answers this question but helps you learn how to stand your ground, discover how resilient you are and find your fearless side. In this book, she offers the antidote to all that: worry less about who might offend, and focus on who you might inspire. In the long-run, you will never regret being forceful when the truth is on your side.
Lahren worked her way out of South Dakota to television fame in LA, surviving social isolation, a truly terrible boyfriend, awful workplaces, and getting fired in front of a million haters. Along the way, she was tempted to keep quiet, but she never did. Now she calls out the comment trolls, the political correctness police, the terminally jealous, and the ever-escalation victim culture that tells you all your failures are because of the system (and therefore there's nothing you can do about it). Whether you've been told you're not good enough by parents, lovers, frenemies, bad bosses, or social media, it's time to take Lahren's advice and fight back.
It's better to lose friends and followers than to lose yourself. The truth is, you may find more people who agree with you than you think. It's time to shed your fear. With Never Play Dead she inspires you to stand up—and shows you how.