World needs to do more to protect migratory birds, marine species, scientists say
Most migratory birds and marine species have little protection from threats like overfishing because of poor coordination and management of conservation efforts around the world, according to two studies out Thursday.
One study in the journal Science found that more than 90 percent of migratory birds – almost twice that of nonmigratory species - are inadequately protected, while a second study in Scientific Reports found that more than 17,000 marine species worldwide remain largely unprotected.
Related: Pacific nation creates marine reserve the size of California
The international team behind the Scientific Reports study acknowledged there have been efforts  to set aside 10 percent of marine environments for greater protection by 2020, resulting in nearly 3.8 million square miles of marine protected areas (MPA) being created in the past decade - an increaseof  360 percent.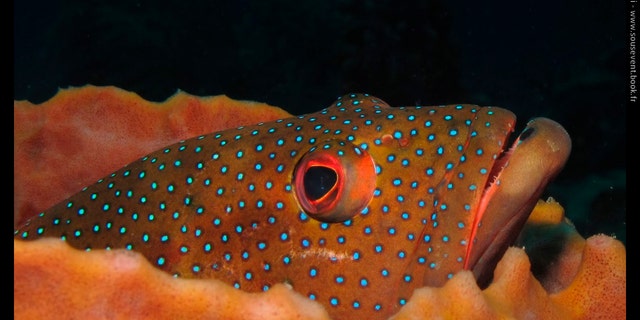 But those efforts are still far short of what is needed, according to the study, and illustrate that many of these reserves "are not effective at conserving marine biodiversity."
More than 97 percent of the 17,348 species studied have less than 10 percent of their range represented in marine protected areas, the study found. Nations with the largest number of "gap species" or species whose range lie entirely outside of protected areas include the United States, Canada, and Brazil.
"The increase in the number MPAs in recent years is encouraging, but most of this increase has come from a few very large MPAs," Ben Halpern, of UC Santa Barbara and the National Center for Ecological Analysis and Synthesis, said in a statement.  "Those very large MPAs provide important value, but they can be misleading in thinking that biodiversity is being well protected because of them.  Species all around the planet need protection, not just those in some locations.  Our results point out where the protection gaps exist."
Migratory birds aren't much better off.
Overlapping maps of protected areas on distribution maps of the world's birds, the researchers found huge gaps in the conservation of migratory birds, particularly across China, India, and parts of Africa and South America. This results in the majority of migratory birds having ranges that are well covered by protected areas in one country, but poorly protected in another.
Related: As habitats dwindle, shores of North Korea draw rare migratory birds, foreign researchers
Of the 1,451 migratory bird species studied, 1,324 had inadequate protection for at least one part of their migration pathway. Some 18 species had no protection in their breeding areas and two species had no protection at all along their whole route.
The team also examined over 8,200 areas identified as important locations for migratory birds and found that just 22 percent are completely protected, and 41 percent only partially overlap with protected areas.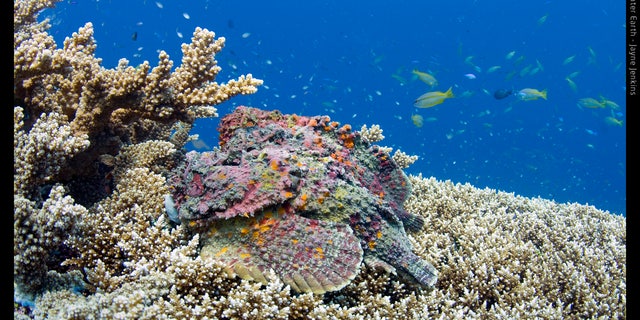 "More than half of migratory bird species travelling the world's main flyways have suffered serious population declines in the past 30 years. This is due mainly to unequal and ineffective protection across their migratory range and the places they stop to refuel along their routes," Claire Runge, of the ARC Centre of Excellence for Environmental Decisions (CEED) and the University of Queensland and who led the Science study, said in a statement.
"A typical migratory bird relies on many different geographic locations throughout its annual cycle for food, rest and breeding. So even if we protect most of their breeding grounds, it's still not enough – threats somewhere else can affect the entire population," she says. "The chain can be broken at any link."
Related: Habitat restoration hailed as a success in saving shorebirds after Sandy wrecked beaches
James Watson, one of the co-authors from the CEED and University of Queensland, said protecting migratory birds is especially challenging, given that they make marathon journeys across land and sea as the seasons change. Some, like the bar-tailed godwit, make flights exceeding 6,213 miles while Arctic terns fly the equivalent of the distance to the moon and back three times during their lives, said Watson, who is also with the Wildlife Conservation Society.

Both studies called for greater efforts to create more protected areas – including spending more money on the effort and using existing international agreements to target and expand those areas.
For marine species, researchers said the best opportunities lie in what are called the exclusive economic zones of a country, which include an area 200 nautical miles from the coast. But reserves alone won't be enough.
"MPAs are not a panacea for conserving marine biodiversity, and they can only contribute to biodiversity conservation if effectively managed," the authors wrote. "For some species, the best conservation outcome may be achieved with other strategies, including fisheries regulations and land use management."
In the case of migratory birds, the researchers called for better coordination of protected areas along the birds' full migration route.
"For instance, Germany has protected areas for over 98 percent of the migratory species that pass its borders, but fewer than 13 percent of its species are adequately protected across their global range," Richard Fuller, another co-author from the CEED, said.
"It won't matter what we do in Australia or in Europe if these birds are losing their habitat somewhere else – they will still perish," he said. "We need to work together far more effectively round the world if we want our migratory birds to survive into the future."