What roar? Some dinosaurs probably cooed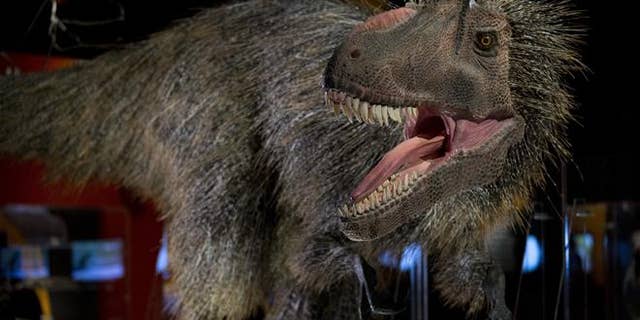 NEWYou can now listen to Fox News articles!
Dinosaurs may have been much more like modern birds than we knew—and not just because some had feathers. A new study suggests that mighty dinosaurs of yore didn't roar, contrary to every dinosaur movie you've ever seen.
Instead, they made a decidedly less scary sound called a "closed-mouth vocalization." Think of a dove cooing or perhaps an ostrich doing this grunting thing.
As the scientists explain in the journal Evolution, per UT News, the sound actually comes out of the neck area after air is pushed through an esophageal pouch.
In fact, the animal's mouth is shut the whole time. Lots of birds do this today, and because birds descended from dinosaurs, scientists suspect they may have communicated in a similar way.
The fossil record can't prove it, though the Washington Post notes that previous research meshes with the idea, including the belief that dinosaurs had air sacs instead of vocal chords.
"A cool thing about this work is the demonstration that closed-mouth behavior evolved many times," says the lead author. "That suggests it can emerge fairly easily and be incorporated into mating displays" among different types of animals. A co-author says the study gives the impression of "a very different Jurassic world.
Not only were dinosaurs feathered, but they may have had bulging necks and made booming, closed-mouth sounds." But if so, the makers of Jurassic Park didn't get it all wrong: The hiss of the film's velociraptors came from a goose, per Vulture. (Scientists have grown chickens with dinosaur legs.)
This article originally appeared on Newser: What Roar? Some Dinosaurs Likely Cooed