Watch NASA inflate a new room on the ISS Thursday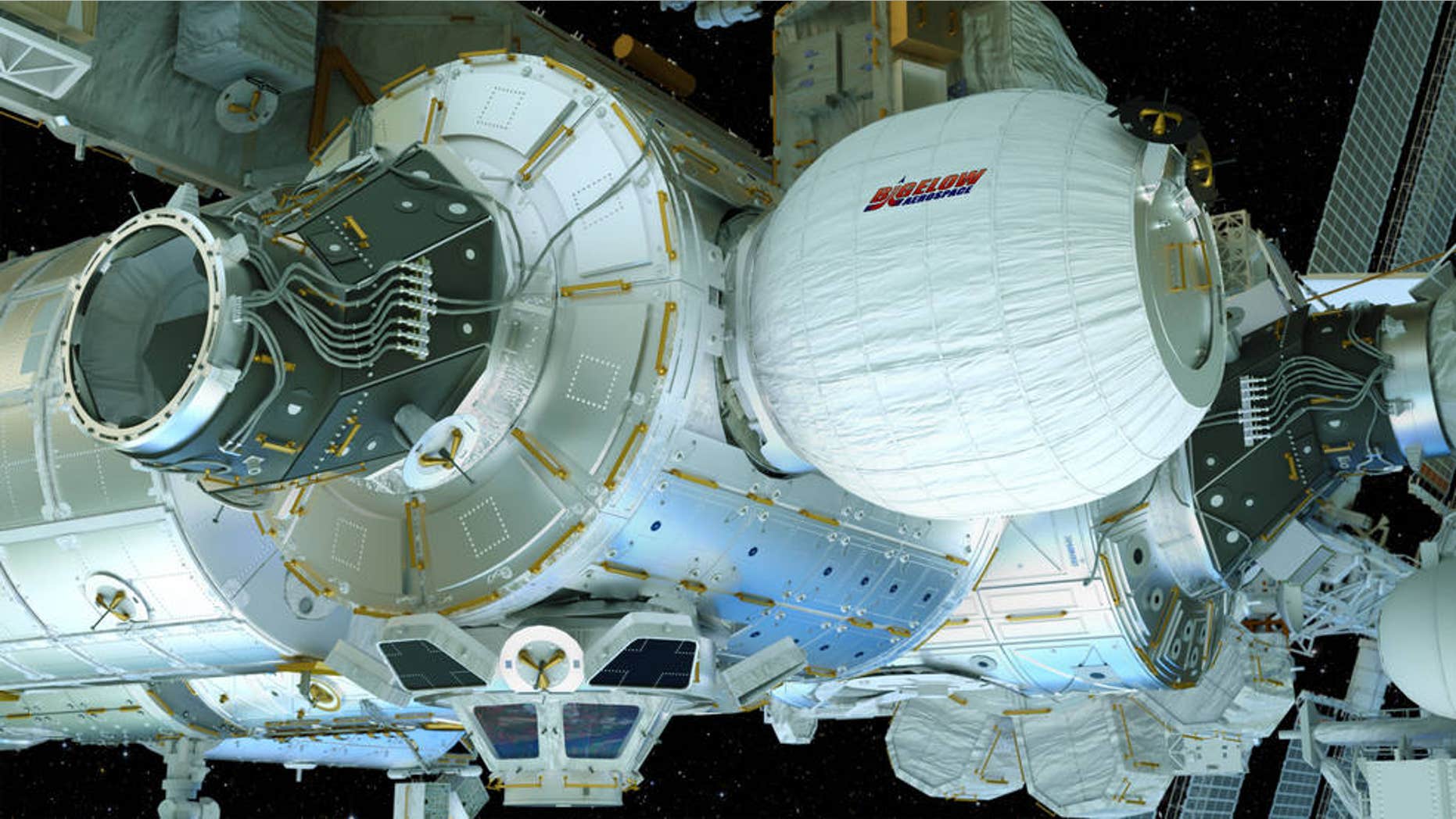 Earthbound viewers curious to watch NASA deploy the latest addition to the International Space Station can tune in bright and early Thursday morning to the space agency's website. At 5:30 a.m. ET NASA is scheduled to expand the new inflatable room on the station called BEAM, which stands for Bigelow Expandable Activity Module.
The roughly 3000-pound BEAM was first blasted up to the ISS in April aboard a SpaceX Falcon rocket. Once NASA astronaut Jeff Williams expands it, the windowless room will be just over 13 feet long and over 10 feet in diameter. Astronauts won't live in it, but they will be able to venture into it on June 2. After that, they'll check in on it over the next two years.
Related: India performs successful space shuttle test launch
"This first test of an expandable module will allow investigators to gauge how well the habitat performs and specifically, how well it protects against solar radiation, space debris and the temperature extremes of space," NASA said in a statement.
BEAM is attached to the station's Tranquility section, and was developed by Bigelow Aerospace.
NASA says that expandable modules like BEAM promise to be both lighter and smaller than traditional modules, and are thus easier to transport into space. They could even be used as part of a Mars mission, the space agency says. It will eventually be jettisoned from the station and then burn up in the Earth's atmosphere. NASA provides a plethora of information about the module here, including how it intends to monitor radiation levels inside of it.
Related: NASA identifies 1,284 new exoplanets, most ever announced at once
Scientists from NASA hosted a Reddit AMA about BEAM expansion on Tuesday.
Follow Rob Verger on Twitter: @robverger